Passion. Promise. Purpose. Peace. This integration is the context, the framework, the lifestyle, the confidence, within which this segment - joy reclaimed - of the series, re-claimed, is explored and sampled. Emphatically so through the natural seasons of life! And isn't it fascinating to realize or to discover or to visualize a river flowing in each of us, as it were, and that beneath it rolls an ocean? Joy! Nourishing the story of our lives.
This is awesome.
Though we embrace other compatible frameworks that are equally sustainable and satisfying, in joy - this joy - we are strong. Stable. Sound. Agile. Wholly human. Artists. Believers. Creators. Dreamers. Entrepreneurs. Unceasingly turning the leaves of life. Continuously becoming. Indeed, we choose who we are - emphatically so - through transitions of growth and, as much as is practicable, we are living in the zone, expanding that zone, functioning in flow, resolved respectfully to a reality that values each of us throughout its grand unfolding.
How about you?
No panacea. Confidence. The recognitioon of how intricately connected we are (learning from each other as we go, resolved to be ever more aware and open to wonder and to the promises of life) is nutritiously engaging and fruitful, building out the story of our lives. This confidence stabilizes us, for it is undergirded by the pliable pillars of a firm foundation - joy.
Perhaps you also have found or established or been gifted a firm foundation. Isn't it telling, though, how differently those of us who are that privileged might respond in due course? A cursory examination reveals three options frequently exercised when one is assured of a solid foundation. If we categorize its inspired activities in the following manner, the experiences and outcomes from each choice prove to be distinctly different, and that, not only because their required values are substantially different, intentions are intrinsically different. The three options are:
a) to fortify
b) to forage
c) to flow.
Have you experienced or examined your operating / life's foundation in this way? If so, or if you recognize that framing, with which of those three operating modes are you more in balance or in rhythm and what values come into play?
A river flows in us. In you. An ocean rolls beneath. There are islands, and springs, and geysers, and rapids, and mighty waves. You are such a masterpiece. I am. We are. And each of us is permitted a gift - joy - a dynamic regenerator. Yes, joy. A lightness of being. Confidence. That's awesome.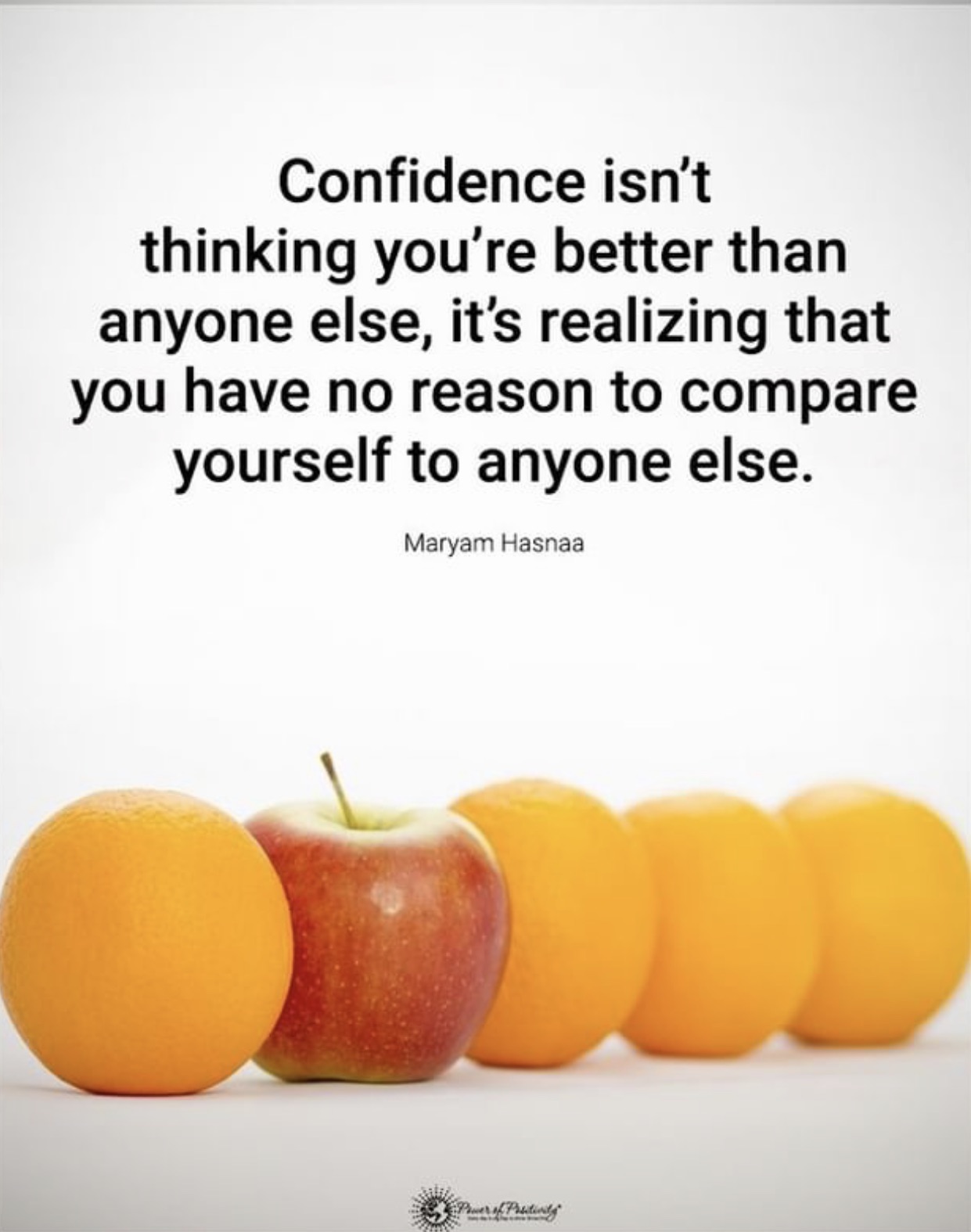 When you look in the mirror what do you see?
This confidence is not certainty and it is not hubris. This confidence emanates from an expanding awareness of our DNA, and the quality of our evolving community, and the choices we make, and the risks we are prepared to take. It takes practice.
Give yourself a challenge worthy of you.

Realize that it is not going to be easy.
Accept that you will make mistakes.
Be kind to yourself when you do.
Give yourself a pep talk.
Stand up and Go FOR IT.
Do it again.
"We may not yet have reached our glory, but I will gladly join the fight. And when our children tell their story they'll tell the story of tonight. They'll tell the story of tonight." Passion. Promise. Purpose. Peace. Confident. Ready.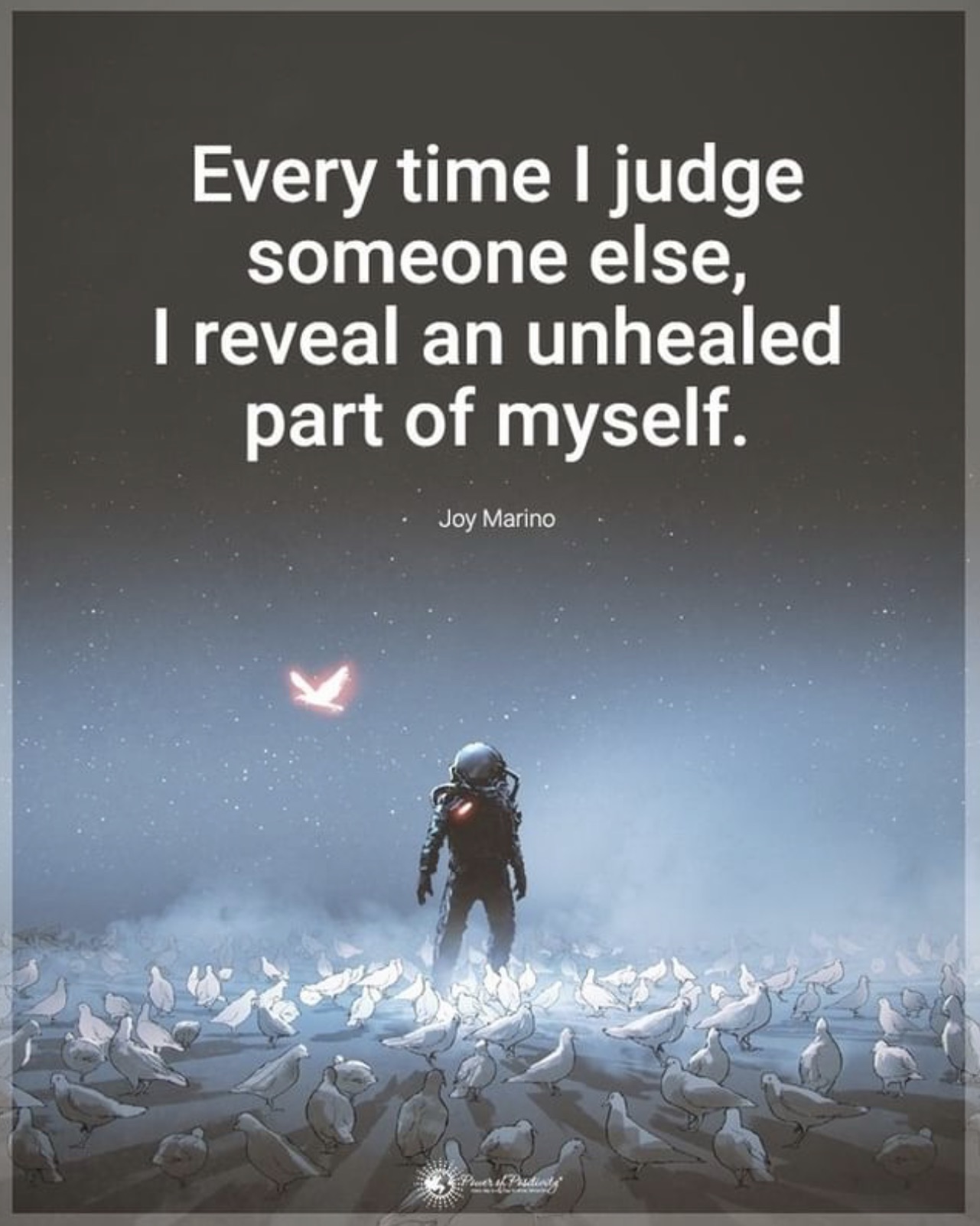 Embrace enriched experiences.
Worthy challenges stretch us. Worthy challenges expand our limits. Worthy challenges nudge and push and shove us into unfamiliar spaces. We discover. We re-discover. We make mistakes. We learn from our mistakes. We do better. We become. Momentum.
Through it, even with our best efforts, we are often wounded - bruised, broken, battered, pushed out of balance - and need timely healing, restoration, rejuvenation, renewal, a recongfiguration of our stamina to stand stronger in that better version of ourself.
Without that renewal we remain weakened. Our immune systems (body, soul, spirit and mind) are compromised. We are vulnerable. More wounds. This occurs in many different ways. We stall. We languish. We blah!
Healing is a necessity.
Giving and taking of offense, for example, are wounds. Judging others is evidence of a wound, a sign of creeping self-righteousness or imbeded self-righteousness or fostered self-righteousness, which, untill healed, devolves into a variety of chronic self-inflicting toxicities with viral capabilites, poisoning the well-srping of life. Likewise with all manner of dissonance and distancing from rhythms of love - that love which is neither compromised by deceit nor flattered by ego. Wounds.
Healing is a necessary part of growth, of expansion, of evolution, of becoming, of being. Tending to wounds, pruning, prepping, preventing, are necessary elements of joyful living - one's nurtured garden. Repair. Replace. This is not about owning a stiff upper lip. This is not about punishment. This is the champion's process - a well-prepared life. Being ready. Restore Confidence. This is the unfolding of our story. Passion. Promise. Purpose. Peace. New pages until the last. This the children see and feel and become to know well. In this manner we stimulate their minds and muscles, their drives and dreams. This is the story the children will tell. They matter.
REFLECT. re-learn. re-frame. RENEW.
the music is not the radio
Welcome to SEASON SEVEN, 're-CLAIMED,' episode eight - a quality of being - curated by Neville DeAngelou. We live in an intriguing universe upon whose sands we leave our footprints - the patterns of our lives. The more we discover of this universe, the more it changes us; the more it changes us, the more of it we change. It is this way too with our joy - true joy - an incredible source of strength - a super power in the lives of the transformed. In this episode we sample its remarkable impact on creativity and lifestyles. Discover how much joy matters. This is a quality life.
---
---