An uncommon strength (superb in its regenerative capacity) is rooted in and nourished by joy - true joy - a firm and ample base. Durable. Steadfast. Extraordinary. The Game-Changer.
This joy feasts in high company with peace and love. True peace - that peace which befuddles understanding. This love is neither compromised by deceit nor flattered by ego. True love. An extraordinary bond. This, our unspeakable joy, is worth every pellet of its claim. Vigorous. Tenacious. Flexible. Magnetic. Secure.
No, this joy is not a reward. Yes, it keeps us strong with an uncommon strength. Hearty. Healthy. Hardy. Whole. Dynamic. It rewards authentic engagement. It is a life-changer.
Joy (the word) is one of many prized in common language, words that enjoy familiarity through frequency, but not clarity by virtue of commonality. Similarily so with love (the word) and peace (the word): out in the shallows, intentionally or flippantly, they are mere trigger-words. Feather weights! High flying misinformation too often. Misunderstood. Sometimes disinformation: bloated pronoucements, parrotted unawares, floating a sadness that can sicken the human spirit.
Not so during our present discourse. Here, let us rise to higher ground where one may find it easier to recognize this unique gift - joy - ample in its regenerative capacity - doing what it willingly does; even more so where it exposes us to the unique unfolding of its resourcefulness. Yes, joy! This joy! Fascinating, isn't it? Joy. You have it. We have it too.
Let's unwrap this gift, shall we? Let's ascertain whether its rhythms resonate beautifully with you, being you, as it does us being us, and-or if it performs services worthy of its venerated status.
What have you found?
Joy (the experience) is un-fake-able, yet counterfeits abound, for real joy is precious. Elemental. Supreme. Essential. Readily available, and yet hardly known. This revelation (in as much as it is) begs a number of questions, of course. Vital questions. Un-ignorable questions. Life-enhancing questions. Oooh-hah. There will be no shying away here from any of those entanglements during this segment of our series. We anticipate their revelations to be awesome. We trust you'll be as happily resourced engaging and unraveling these entanglements, even while we are escorting each other through the thicket, even while electing to embrace the freshness of this exploration - joy reclaimed - (deep and wide), even if we are unabashedly renewed in the process.
Breathe!
You are a masterpiece. Deep breaths please. Here I am. Be yourself. An exciting uncovering of this gift - joy - this dynamic regenerator - is in the offing (in many unsusal ways). Yes, joy! You have it. We have it too.
Shall we begin this unwrapping? Perhaps, layer by layer, crease by crease, fold by fold, the odd way we do such things? Oooh, sip slowly, this thing is simple, and it is huge. Breathe. Here I am.
A river flows in you. In us. An ocean rolls beneath. That's awesome. There are islands, and springs, and geysers, and rapids, and mighty waves. Perhaps, we may explore these . . . together?
Breathe!
A river flows. In you. In us. A mighty river. An ocean rolls beneath. Joy.
Have you ever noticed how, though, when joy - true joy - is being entertained, whilst it is nourishing wholeness in us, others invariably rush into the room, others like
happiness
sadness
sorrow
tears, laughter, grief, euphoria

are they related?
are they invited?
are they welcomed, or just pushy invaders?

can they abide together?
which is the fraud?

are they dressed for the occasion?
who came through the mud tracking dirt?
Mixed Metaphors, we know. This experience. This exploration. Joy. Phenomenal. Practical. Vital to well being. Necessary to flourishing. This joy incomparable, it is our uncommon strength. A renewable resource. A regenerator. Magnetic.
This joy is, in our experience, differentiated from AND independent of happiness. It is fluid. Functional. Un-fake-able! Essential. Unflappable. Yes, joy.
This exploration will take us into and through the vital spaces of life, and of necessity into and through values and beliefs, in as much as these impact the flourishing of our lives, and through communal experiences, and through the thicket of entangled concepts that trap so many in a fog, none of it intended by us to persuade or to prove, rather to reveal. Joy - this joy - it is an uncommon strength. It is awesome. It lifts. It lightens. It makes new.
Poor Samson, though. His secret got out. Oh, Delilah. They pounced upon Samson's vulnerability like hyenas on a trapped rabit. Ewwwww. Tragedy.
My dear friend, no one can steal this joy. No one! Rest assured that even though trickery thrives wherever humans are traumatized: no one can steal this joy. Yet, how many might you estimate have been trickily convinced their joy - this joy - has been stolen from them or been lost along the way? Perhaps convinced by tricksters determined to disable them. Trauma. Or perhaps to convince the vulnerable to bargain for a shiny counterfeit. Tragic. Perhaps to mess with them. Perhaps to flex their power over them. Or perhaps just because misery needs company: shared suffering. Whatever the reason, trickery or trauma, trial or tragedy, no one can steal your joy - this joy - true joy. No one! Not this joy - an unconquerable strength - precious - fortified - essential to a beautiful life. But it can be abandoned, left untapped.
Whether or not in your neck of the woods you find these revelations resourceful to your pursuit, this is as good a moment as any to remind ourselves of two gate keepers at our command: 1) an awesome realization; 2) a revelatory question.
And not only those two.
Realize this is your life, you have to live it; only you can.
How is "it" working for you?
Here I am.
Embrace enriched experiences.
REFLECT. re-learn. Keep riding.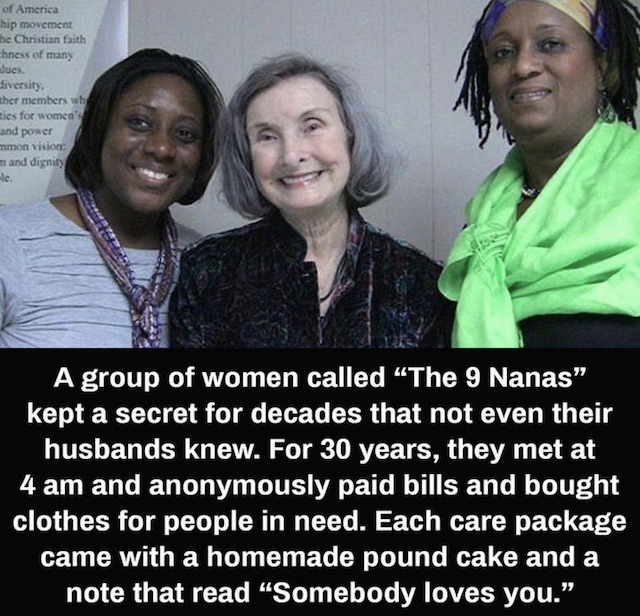 Welcome to SEASON SEVEN, 're-CLAIMED,' episode seven - joy reclaimed - curated by Neville DeAngelou. In arenas where life is not a spectator sport, is life a canvas prepped for artists with the unique intelligence to learn again? That exploration has already begun. This episode samples its introductory discourse. We often imagine living in superhero worlds. Can it be that superheroes are living amongst us under sweet pseudonmys and that explorers are poised to reveal one of this super-breed's supreme 'secrets', hinting at the probability that this empowering 'secret' - the heart of the matter - is embedded in you and me? Whoo-wee! That exploration is completed. This episode is an introductory sampling of its extraordinary revelations. Grounded in that reality, it is time to ask ourselves the tough question. Today is that opportunity.
---
---