Things We Take For Granted (Episode 3): Words: "Life and Death are in the Power of The Tongue. Those who love it will eat its fruit and bear its prongs." Saddest and sweetest of sounds (pinpoint carver of cruelty and evil, of wonder and beauty, shaping all that is or ever was) leave hearts en route through eye-opened-ears pressed to script unguarded souls indelibly. What is the kindest thing ever said to you? In this episode we explore the fascinating worlds humans create - worlds each of us inhabits. What is the most painful thing you've been told? Change your words; you change your world. Evidence and proof: ultimate power, neglected opportunity. nefarious injuries, final accountability.
Four notable scalpels sculpt humans into who and what we are. It is why we do the thiings we do the way we do them. The personal story of our most powerful sculptors unfolded beneath a mysterious chain of South American tepuis hosting life-forms found nowhere else on earth.
The Pakaraimas.
ILICET by Neville DeAngelou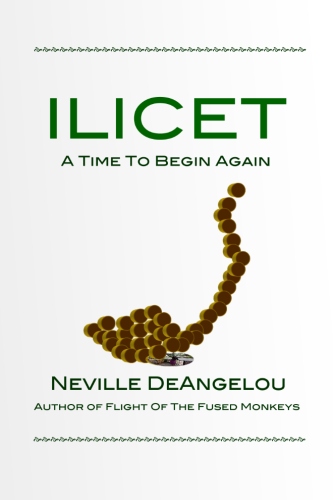 What a precious privilege it is to be alive - to breathe, to think, to enjoy, to love!
| | | |
| --- | --- | --- |
| 😃 | Things We Take For Granted | 😃 |
A historical fantasy Matchbox Mystery (Soundbyte Life series), featuring TenVernGom, Lex Gantor and 12CXTor. The sun rises upon a terrible knowledge: Perelli is dead; a baby is in the hole; and the prophetic rumble is being heard. The Gathering has begun.
2:26 AM: The Gathering
by Neville DeAngelou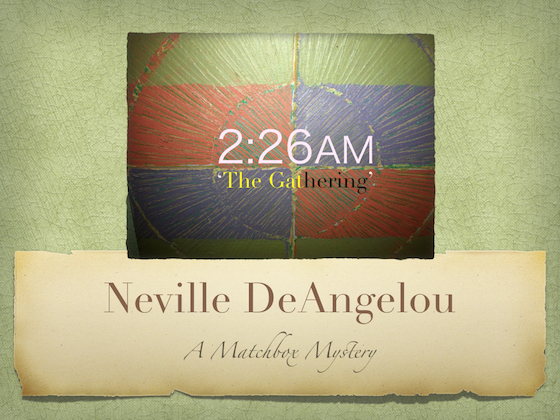 The Journey - Your Voice Illuminated - Our Global Digital Radio Show & Podcast. We stop at exotic places, meet fascinating folks with intriguing stories and novel solutions to some of life's tricky problems. We play a few fun games too, and track remarkable characters of three classics:

ILICET - A Time To Begin Again (True Story)

SBL Series: 2:26 AM, The Gathering (Matchbox Mystery) and

Flight Of The Fused Monkeys (5-Star Series). Life is beautiful and full of surprises. Breathe! Deeply. Enjoy top dramatic, inspirational, mystery, scifi, and true stories from along The Journey. Live. Love. Laugh. Look. Listen. Lead. Learn with us.
"Four things come not back: the spoken word, the sped arrow, the past life, the neglected opportunity." Arabian Porverb
| | | |
| --- | --- | --- |
| | Things We Take For Granted | |
| | | | |
| --- | --- | --- | --- |
| About Us | Find Us | Social Engagements | Community Connection |
PRG - Prescott, Ritch & George - Mary Norma Digital Media Network Copyright 2010 - 2023