PERSONAL
POWER

GOOD
NEWS
For God so loved the world that he gave his one and only Son, that whoever believes in him shall not perish but have eternal life. For God did not send his Son into the world to condemn the world but to save the world through him.
What Does The Scripture Say?
What is Transgression?
How Does God Respond?
What is Iniquity?
How Does God Respond?
a featured quotation from scriptures
---
Book of Isaiah 53:5
---
But He was wounded for our transgressions, He was bruised for our iniquities; The chastisement for our peace was upon Him, And by His stripes, we are healed.
Gospel According to Matthew
---
Why do you look at the speck of sawdust in your brother's eye and pay no attention to the plank in your own eye? How can you say to your brother, 'Let me take the speck out of your eye,' when all the time there is a plank in your own eye? You hypocrite, first take the plank out of your own eye, and then you will see clearly to remove the speck from your brother's eye.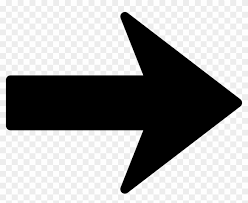 GOOD NEWS
---
The Bible (King James Version): audio
There are many translations of Holy Scriptures. Not all translations are as equal or as faithful to scripture's origins and-or original intentions and-or to more accurately updated learnings and discoveries. Each translation has its particular agenda (declared or undeclared) as directed by the offices of the entity which released its translation. Readers (listeners) ought not to forgo personal responsibility (agency) of understanding and application.
"Read the Bible, my friends, as if you were seeking for something of value. It is a good deal better to take a single chapter, and spend a month on it, than to read the Bible at random for a month."
"There is a scarlet thread running through the Bible - the whole book points to Christ."
D. L. Moody.
The Journey - Your Voice Illuminated - Our Global Digital Radio Show & Podcast. We stop at exotic places, meet fascinating folks with intriguing stories and novel solutions to some of life's tricky problems. We play a few games too, and track remarkable characters of three classics:

ILICET - A Time To Begin Again (True Story)

SBL Series: 2:26 AM, The Gathering (Matchbox Mystery) and

Flight Of The Fused Monkeys (5-Star Series). Life is beautiful and full of surprises. Breathe! Along our journey of life and learning we challenge ourselves toward the reaches of our highest ideals: to be our best, do our utmost, achieve our finest, wherever necessary and practicable redesigning the contours of possibility, reshaping human capability. Join our posse. We are changing the game! We welcome your perspective. Enjoy top dramatic, inspirational, mystery, scifi, and true stories. Live. Love. Laugh. Look. Listen. Lead. Learn with us. Get your FREE AUDIO of 'Sven: The High Achiever's Journey'. You'll be glad you did. Share the experience.
| | | | |
| --- | --- | --- | --- |
| About Us | Find Us | Social Engagements | Community Connections |
PRG - Prescott, Ritch & George - Mary Norma Digital Media Network Copyright 2019-2022