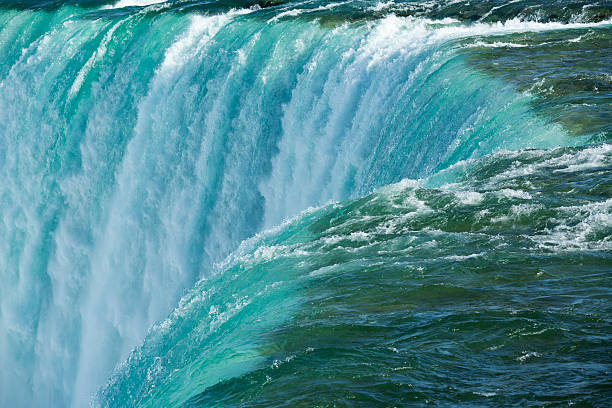 . . . the fruit of the Spirit is
love
joy
peace
patience
kindness
goodness
faithfulness
gentleness
and self-control.
There is no law (Jewish Law) against such things.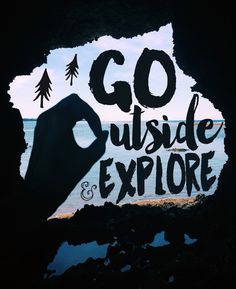 "For God so loved the world that He gave His one and only Son, that whoever believes in Him should not perish but have EVERLASTING LIFE.
 For God did not send his Son into the world to condemn the world, but to SAVE THE WORLD through Him.
Whoever believes in Him is NOT CONDEMNED, but whoever does not believe stands condemned already because they have not believed in the name of God's one and only Son."
---
Be Liberated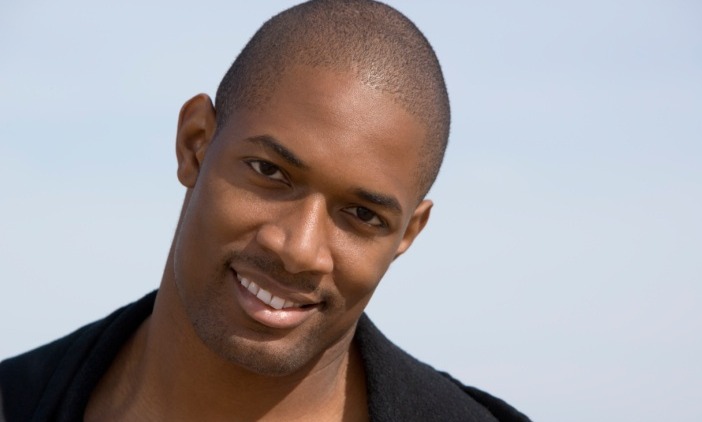 . . . .
whatsoever things are true,
whatsoever things are honest,
whatsoever things are just,
whatsoever things are pure,
whatsoever things are lovely,
whatsoever things are of good report;
if there be any virtue, and if there be any praise, think on these things. 
Those things, which ye have both learned, and received, and heard, and seen in me, do: and the God of peace shall be with you.

---
living water
---
---
I am made in the image of God, not your image of God.
---
In spite of all the stuff that we see in the world, God still believes that the world is worth saving.
In this season of Lent we challenge ourselves to invite ourselves to be part of the solution and not part of the problem; that we call ourselves as fatihful people of faith, faithful ambassadors, faithful members of the church of Jesus Christ; we challenge ourselves to think of how we could make a difference; how our lives should be shaped by the person, Jesus, that we worship; this person, Jesus, that we read of in the scriptures; this person, Jesus, who was fully human, as well as, fully divine.
We see the evidence of Jesus' humanity throughout his ministry; times when he was tempted.
Indeed, this season of Lent is a time when we remember Jesus who, following his baptism, was driven into the wilderness to be tempted, to be offered all that the world offers us.
We too have those temptations.
We oo are tempted to bow down to the earthly experience rather than to call ourselves to that spiritual place.
Jesus went through that!
---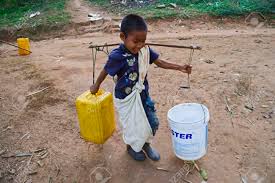 And that's another cool thing our Senior Pastor told us.
---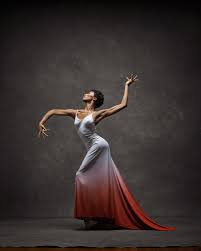 Out beyond ideas of right doing and wrong doing there is a field. I'll meet you there.
When the soul lies down in that grass, the world is too full to talk about.
---
---
FOLLOW the trail
SEASON 4
SERIES 1
An Extraordinary Adventure
---
.
.
.
.
.
.
.
.
.
---
Let your light shine.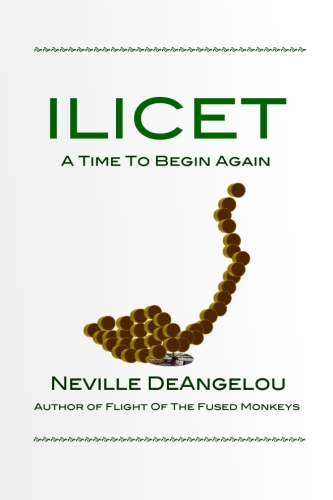 ---
Wack - A - Mole
Be transformed by the renewing of your MIND, that you may prove what is that good, and acceptable, and perfect, will of God.
"It is impossible to live without failing at something, unless you have lived so cautiously that you might as well not lived at all." J.K. Rowling
The Lord is my strength and shield.
    I trust him with all my heart.

He helps me, and my heart is filled with joy.
    I burst out in songs of thanksgiving.

The Lord gives his people strength.
    He is a safe fortress for his anointed king.
Two weeks ago, a customer who has become a friend, bible in hand opened to Psalm 22, hurried over to me from his quiet study table and excitedly disclosed what he said he had just stumbled upon: the cries of David echoed through the cries of our Lord Jesus Christ on the cross.
"Isn't that something?" he said, pointing to the two revealing passages, flipping back and forth from one to the other. "Just look at that! It's the same."
I, likewise enthused, and quite familiar with the two passages, revealed that we (i.e., those of us on The Journey who are embarked on this unique adventure to The Lean Side of The Mountain) were coming around a bend, as it were, fresh after our deep exploration of True Love, with the expectation of walking smack into the very connection he was presently observing.
"Really?" he said, repeating really several times in what felt to me like a mixture of surprise, disbelief, and enthusisam. "Really? This very thing?"
"Yes. Exactly," I responded buoyantly.
Thrilled, I grabbed a white paper bag and mapped out for him the path I envisioned us traversing on our explorative journey to the Lean Side Of The Mountain, where Jesus is delivering phenomenal life affirming strategies on how we might best comport ourselves to experience what one might (generously) consider a valued life; a satisfying life; a rich, fullfilling, successful life.
Well, here we are!
As you no doubt have already noticed, I have once again leaned upon my boyhood superhero, David, to open for us this creeky gate on to a rocky road that will take us up blood-stained Golgotha.
Who-ah!
Hold on to your navel, fellow explorers; it is going to be a bumpy climb.
DO YOU HAVE YOUR JOURNAL READY? RECORD! SHARE!
---
---
---
---
ALL acts Have Consequences!
This is a fundamental nature of our Universe.
All living creatures known abide in this fundamental reality: all acts (all: every single one - good, bad, and indifferent) have consequences intended and-or unintended, regardless of the nature of its actor. This is an inescapable conditition of revealed existence.
Let us consider three significant life-impacting questions:
Is there anything known or revealed (divine or otherwise; miraculous or man-made) that ever has (or ever will) upend, reverse, or nullify this reality?




Does the inspired scripture (even further, any known inspiration or provable current revelation) confidently answer Question 1?




What would be your (personal) stance if it is to be revealed that the unfailing conclusion answering Question 1 is: NO and NEVER WILL?
Prepare to be astonished. Hang tight. Hold on to your navel. This is going to be a rollercoaster ride!
We have barely entered David's opened gate, as it were. Wild flowers strengthened under bracing heat, here, easily crushed beneath trampling feet! This is our entrance. We are yet to climb the rocky road. We'll be by far the better off (as advised by those who have wandered this way before we arrived) to properly prepare for a transformational trip.
Taking heed, let us unpack another profound reality that will come into focus on the way up.
| | | |
| --- | --- | --- |
| | It is a revealed and verifiable fact of the phenomenal 'design and operation' of the universe in which we abide that each and every condition of everything in this universe (regardless of the condition's 'particular' or 'differential' state) exert unbiased impacts on all other things (no exception, neither inanimate nor animated) within its sphere. [Ergo, your present existence, condition and state. Mine as well. Irreversibly interconnected.] | |
The three questions presented above apply equally here! Let us consider them under this scenario.
Our presumtions entering are as follows: a) The Divine (as David's translated biography implies) is faultless, is in complete universal ownership of everything, and is not a puppet of any sort to any force or being, regardless of state or condition; and b) that the human being is flawed, vulnerable, and has access to The Divine.
One of the proposed purposes of this journey is to activate being transformed by renewing our minds in order that we might once again prove the good, and acceptable, and perfect, will of God.
ACTION: Share current and ongoing experience(s) - body, mind, soul, and spirit - throughout your exploration. Every experience counts; that much more distinctive when fullly embraced. Establish your current mindset.
ACTION: Consider the 3 questions. Discuss. Reconcile thoughts with claims.
"I am the door. If anyone enters through Me, that one will be saved and will go in and out and find pasture.   The thief does not come, except to steal and kill and destroy. I came that they may have life, and that they may have it more abundantly," said Jesus, Son of Man, Prince of Glory, Redeemer.
Masterpiece

a work of outstanding artistry, skill, or workmanship.

tour de force

QUESTIONS: Who made the mountains? Who made the trees? Who made the rivers flow to the sea? Who sends the rain when the earth is dry? Who made the flowers to bloom in the spring? Who made the song for the robins to sing? Who hung the moon in the starry sky?
CLAIM: Yes, all that and way much more! Sovereign Creator, Sustainer, Provider. Sees all. Knows all. Can do all things, above and beyond whatever is required. Oh, but don't stuff craws!
Aha!
Considering the three questions (posited within context, i.e., the nature of the operands of our universe), and sampling shared experiences so far, we are able to establish:
a) what happened on Golgotha did not begin there

b) what happened on Golgotha did not end there

c) what happened was shaped by the nature of our entrance
For some, this understanding has proven to be an awakening (a clarifying revelation). For some others, this understanding provoked an ungraspable series of questions. How is it for you, standing at this entrance? Based on selected testimonies, let's lay bare a few options and-or possibilities for personal examination.
---
---
Should you give up?
---
DISCUSS
---
Come, let us all be friends for once, 
Let us make life easy on us, 
Let us be lovers and loved ones,
The earth shall be left to no one.
Yunus Emre
---
"It is not our experience that makes our lives, it is what we do with it."
When I am down, and, oh, my soul, so weary
When troubles come, and my heart burdened be
Then, I am still and wait here in the silence
Until you come and sit awhile with me.
You raise me up, so I can stand on mountains
You raise me up to walk on stormy seas
I am strong when I am on your shoulders
You raise me up to more than I can be.
You raise me up to more than I can be.
Being fully functional and wholly human!
A TOAD in a HOLE.
"All acts, without exception, and every condition, no matter its state, have consequences known and unknown, intended and unintended, without deference or unjustified favor to its actor(s) and with total indiference to the state of that act's environment."
| | | |
| --- | --- | --- |
| | This is the framework within which each and every human exist. Continuously throughout each human's life, natural tendencies toward sustainment and survival are, by design, enhanced (compenserate to the capacity and capability of one's mind) to make decisions, passive or active, freely, whether or not by choice. | |
Yes, it's a wonder of creation! This creative process is nothing short of brilliant.
For me, it is a miracle how astoundingly different each of us is while at the self-same time being marvelously equipped with enduring similarities. We are as different from each other as we are no different from each other!
Life is intricate. Individuality is inspiring. Community is empowering. Strangely though, both are ferociously capable of inducing suffering and engineering destruction, as they are producing joys of life.
Faith, hope, love remains, but the greatest of these is LOVE.
Faith
Hope
Love

"Let them judge you.
Let them misunderstand you.
Let them gossip about you.
Their opinions aren't your problem.
You stay kind, commited to love, and free in your authenticity.
No matter what they do or say, don't you dare doubt your worth or the beauty of your truth.
Just keep on shining like you do."
Share your discoveries!
Wasn't funny to me then, an unforgettable evening, but good friends are probably still laughing at every pop of the memory. And that's OK.
They introduced me to a strange game: Wack-A-Mole! Is that even what it is called?
Call it what you will.
I was entirely new to them too! They took me to an entertainment bizzare. In a particular corner there was a decorated contraption with buzzers and flashing lights. Frogs or toads were popping out randomly out of holes, and my welcoming friends found it invigorating fun whacking each toad back into its hole.
For points!
I didn't even know about points at that point. It just seemed cruel and crazy that they were having such fun hammering toads back into chokey holes.
Yes, hammer-in-hand, ready, steady, whack-whack-whack, whacking defenseless toads back into their holes.
Then offered me a turn.
Paid for!
"No! No! Nohhhhh! I am not interested in doing that. Are you all out of your mind?"
"It's fun. Try it, you'll see."
"I can already see that it is no fun to me. It's cruel. Knock yourself out, if you enjoy it, but leave me out of that. It's crazy. Crazy. Crazy. Crazy."
"It's not real. It's just a game. Come-on. Don't be such a sourpus. Lighten up. Loosen up. Let your wings fly. They won't bite you."
"That is exactly why it's cruel. They can't jump out and bite you. Try that on a tiger."
My friends just wouldn't let me leave and go my own way. You know there is always that friend you love and trust very much, who you think loves and trusts you just as much, and for whom you're too young to fully realize you would do anything for. Well, that's the one. That friend didn't say a word to me. That friend just put an arm around my shoulder. That friend just put that hammer in my hand. Out popped a stupid toad. And I whacked! Whack! Whack! Whack-whack-whack! Whack! Whack-whack-whack! Whack! Whack! Whack!
Not a toad had a chance. And that buzzer and all those lights around went wild in amazement.
"You won! You won!"
"Yeah. All-a-ya'all crazy," I dismissed the excitement and walked away.
I've never touched that game again.
So why am I telling you this?
Ai-yai-yai! This life we live. It's brilliant. And what a mighty God we serve. To me it seems God already knew (in the light of all that God is) that once we understand, once we begin to grasp, once we experience this unconditional love - that is, in the recieving of that love and in the giving of that love and in the sharing of it - once we are that liberated and we emerge into the light ready to soar - LOOK OUT - there is that AO (let's call that the devil and the devil's clan of evil weavers) ready, willing and able to whack us back into the holes from which we emegred. WHACK!
Not only that, if you do recoup the courage to emerge again after a few more whacks, and are able to escape your chokey hole, those bumps in your head have so reshaped you in ways you might hardly recognize or predict, you're carrying a weight that will keep you from the trajectory you desire and deserve.
The evidence is all around us. Your trauma is real. Fixing the symptom, smoothing the bump, has proven to be not the answer, for there is now a hole in the soul, as it were. Plugging it up proves ineffective. Real redemption comes by facing the exact smorgasboard of problems that's got you now scarred and bumpy; addressing those precisely. That process begins by facing and dealing with a straightforward question: WHAT HAPPENED?
God already knows!
Let's see if that's true. This is precisely why we have chosen to climb this rocky road to where a bloody cross and more once stood.
"Knowledge that takes you not beyond yourself is far worse than ignorance." Elif Shafak.
.
---
---
---
---
strong - brave - capable - valued - gifted - possessed of joy, hope, peace and love - treasured - entrusted - loved - courageous
---
---
---
---
May our light shine on sprinkled seeds along The Journey.
"Live Your Life - Live it well. You are worth it."