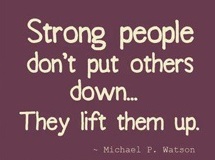 Surely God is my salvation; I will trust and not be afraid. The LORD is my strength and my defense ; who has become my salvation.
Have you not known? Have you not heard?
The Lord is the everlasting God, the Creator of the ends of the earth.
He does not faint or grow weary; his understanding is unsearchable.
He gives power to the faint, and to him who has no might he increases strength.
Even youths shall faint and be weary, and young men shall fall exhausted; but they who wait for the Lord shall renew their strength; they shall mount up with wings like eagles; they shall run and not be weary; they shall walk and not faint.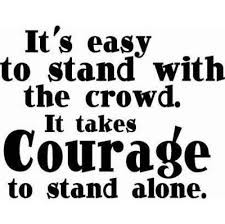 Choosing to ACT in the face of FEAR
PERSEVERE in the face of ADVERSITY
STAND UP for what is RIGHT
EXPAND your HORIZONS; let go of the familiar
FACE suffering with DIGNITY or FAITH
---
For this cause
( I ALSO PRAY )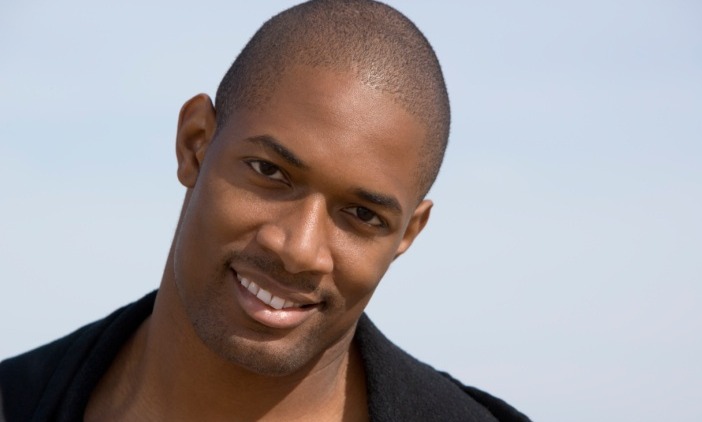 I pray to God, the Father of our Lord Jesus Christ, of whom the whole family in heaven and earth is named,
that he would grant you, according to the riches of his glory, to be strengthened with might by his Spirit in the inner man; 
that Christ may dwell in your hearts by faith;
that you, being rooted and grounded in love, may be able to comprehend with all saints what is the breadth, and length, and depth, and height; and to know the love of Christ, which passes knowledge,
that you might be filled with all the fulness of God.
Now unto him that is able to do exceeding abundantly above all that we ask or think, according to the power that worketh in us,  unto him be glory in the church by Christ Jesus throughout all ages, world without end. Amen. 

---
miraculous moments
---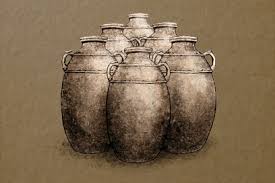 RECLAIM
RESTORE
RENEW
RELINQUISH
REDISCOVER
REIMAGINE
REJOICE

---
"We are called to give it away, to pay it forward, to do unto others as you would have done unto yourself . . . that's what Jesus was teaching his disciples and teaches us ..."
---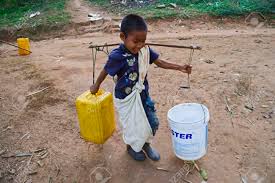 And that's another cool thing my Senior Pastor told us.
---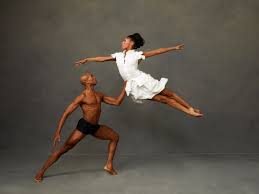 "One isn't necessarily born with courage, but one is born with potential. Without courage, we cannot practice any other virtue with consistency. We can't be kind, true, merciful, generous, or honest."
― Maya Angelou
"Whatever you do, you need courage. Whatever course you decide upon, there is always someone to tell you that you are wrong. There are always difficulties arising that tempt you to believe your critics are right."
― Ralph Waldo Emerson
"Courage is going from failure to failure without losing enthusiasm."
― Wilson Churchill
---
---
Let your light shine.
---
Searching for AP (Episode 5)
Can you recall how it happened, a moment that causes you to say,
"Then God did that!"
While searchning for AP, we wrote lists - characteristics, lifestyles, outlook, goals, dreams, features, formulas, statistics - any and everything we imagined would identify AP to us. We met many candidates along the way. We took fingerprints, footprints, blueprints. And we were not done. We examined these.
But what if you are AP? What constitutes an Awesome Person on this Amazing Planet? Did God ever create such a person or such a place? Has the Great Creator, The Alimighty Everlasting One, Our Lord God, ever declared any such intention? Let's examine this.
First, would you liken this exercise to the Lord's search, at Abraham's plea, for ten righteous in the city, or to an experience of exploring awe-inspiring possibilities in wholeness, in wellness, i.e., being spiritually strong, mentally fit, physically alive, emotionally alert, operating in a space of Authentic Power?
Everything my soul ever longed for!
Everything ever promised and so much more.
If all babies being born this second (wherever they are being born) are equal lives, equal in God's eyes, equally accepted into the 'community of living' by this universe, equally human, and if this were so when you came along, do you percieve your life today as any less (or more) than that of your arrival mates? Did anything alter that balance - one with the other - along the way? Your answer matters! We examined ours. It was intriguing.
Who creates the life we live? Who designs the journey we take?
When I was a wee-wee-little boy hearing my parents and their friends talking about something that occurred before my time, I never told them how much that puzzled me. How could there have been anything prior me; how is that even possible? Where was I? If I am now, why wasn't I then, or was I?
Where were you? Our answers matter!
Wee-wee-little back then! Not wee-little now! Lo-and-behold, our search turned up something: a continuum, a connection, a condition, a clarity that rocked my world and lifted that puzzlement out of the past. Boom! This occured after observing a baby being born. In the midst of one of our 'then-God-did-that' moments came an extraordinary awakening to the fact that I had actually witnessed three different kinds of births that very day. Three!
Never mind my witness, see if this rings a bell in you, awakening your witness. See if you can spot the mated sperm and egg, as it were, in this upcoming narrative? See if you can ferret out the affair, that boom - then - a new life!
"Raise the rest of your life to meet You!"
You have a power inside of you that was formed before the beginning of time by the God of the Universe. Yes, then God did that!
Yes, your life matters! You matter! So, why are you here? And why you?
New life (of all kinds) is birthing all around us all the time! All the time - every moment, every second! Ever since God DID THAT I awakened to new life happening all around me, sometimes springing out of the strangest of places.
"Sweet," you might say, "so what about the stillborn?"
Tough question! True, there are many stillborns! So what about them?
PAIN
Well, this search was not yet over! We faced many questions. We posed a few too. It is important to remember that throughout this series we are providing perspectives, inspiration and encouragement - not answers. I think the answer is with you. And God ain't done speaking! Doing? So!
Pardon these metaphors. Nevertheless, that stillborn question is emblematic of many other kinds we faced. You know! Good-and-all to be able to go on a road trip; now come back to the real world! Good-and-all to follow your dreams; I've got kids to feed. Good-and-all you can afford such luxurious thoughts, seen the news lately (actually, nope, can't, don't and wont, and yet I'm very aware, but that's for another series, maybe!)
Yes, we're all in a real world on this planet in this universe - however each of us percieves it to be - it is one in which acts and consequences, cause and effect, are not in suspension. Pain is evident everywhere. There are monsters and dragons all around us. Two things keep appearing alonside those dragons and monsters in practically all of my experiences throughout this Search for AP. We will look at those in an upcoming episode. Take a look at this song!
Many of the most brutal battles are those within the self - self against self, against a past, against a percieved future, against an un-embraced now, against the dark, against the light
QUESTIONS AROSE: Are these battles more likely to prove themselves to be great learning experiences, unending turmoil, or unnecessary suffering?
One workmate who has been with me for two years, and so utterly fed up with situations personal, professional and public, asked me this week, "How do you do it? How do you take this, day after day, be so composed, and smile, and keep everybody so upbeat - and get nothing for it? Can you bottle how you do it and give it for me to drink! I can't take it anymore." My response was a hug - a very long hug! For my battle is on the inside. I have the same struggles too, and because I have come to believe in where the victory is my smile is real, and I want it to be, and I regain my balance. When I am hugging him, I am hugging me. I am hugging the person watching us. I am embracing life. I am sharing my heartbeat.
What about those knock-out punches straight from the dark? You might remember the cause of this next narrative. What would you do? Or did you?
strong - brave - capable - valued - gifted - possessed of joy, hope, peace and love - treasured - entrusted - loved - courageous
Courage is knowing you may not win;
            the willingness to try when you may lose.
      So the craftsman encourages the smelter,
            And he who smooths metal with the hammer encourages him who beats the anvil,
            Saying of the soldering, "It is good";
            And he fastens it with nails,
            So that it will not totter.
Stronger Than Yesterday
---
TRY THIS EXERCISE
Then God Did That
During this Search for AP we were encouraged to do this exercise. The results were unexpectedly phenomenal. You might try it too. Here are the instructions we were given.
THE DO ACTIVITY
Reflect upon an experience to which your genuine response is: 'then God did that!" Share that experience with someone who is receptive. Authentically share it, as if reliving an experience with a person who cares. Listen! Hear you. Hear that person. Then let it all be.
THE DON'T ACTIVITY
Don't Preach It - Share it!
Don't Force it on ANYONE who doesn't care to hear about it
Don't Go Expecting Anything
---

A MOMENT for REFLECTION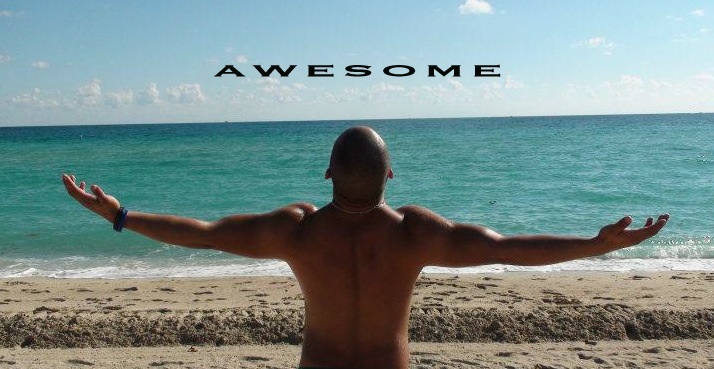 Free To Be or Not To Be!
amazing
extraordinary
outstanding
beautiful
magnificent
majestic
mind-blowing
cool
doggone hot!
humble
quiet
reflective
monk
inspiring
insightful
joyful
fun
powerful
capable
strong
---
---
---
May your light and mine shine where feet step along The Journey.
"Live Your Life - Live it well. You are worth it."
Limitless Opportunities