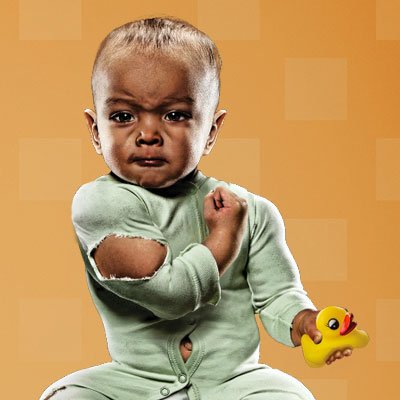 . . . the fruit of the Spirit is
love
joy
peace
patience
kindness
goodness
faithfulness
gentleness
and self-control.
There is no law (Jewish Law) against such things.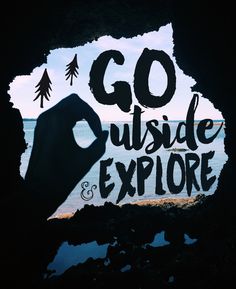 ---
 Think not that I am come to destroy the law, or the prophets: I AM NOT COME TO DESTROY, but TO FULFILL.
---
Liberated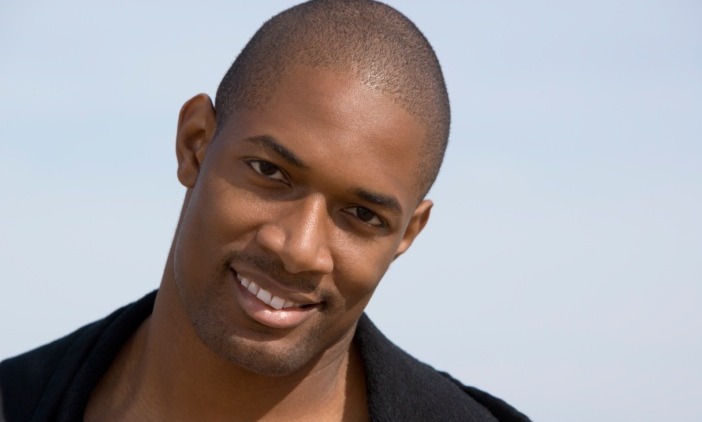 . . . .
Not that I have already attained or have already been perfected, but I follow after it so that I may lay hold of that for which I was seized by Christ Jesus. 
I do not count myself to have attained, but this one thing I do, forgetting those things which are behind and reaching forward to those things which are ahead, 
I press toward the goal to the prize of the high calling of God in Christ Jesus.

---
living water
---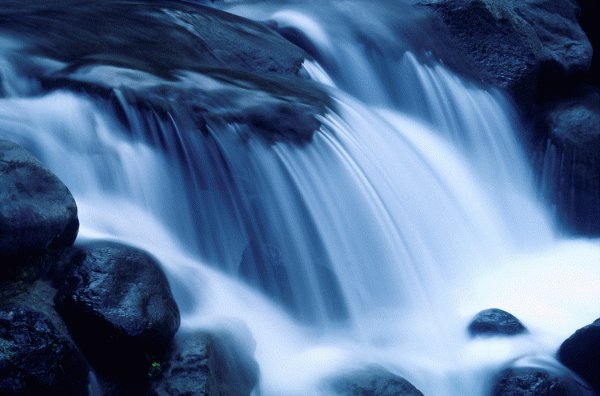 ---
I am made in the image of God, not your image of God.
---
. . . We experienced the joy of what it means to believe in a risen Christ, a Christ which the grave could not contain, and reminded ourselves that we were called into that relationship with God, that we might be foolish enough to believe.
And by that we did not mean that we were dumb enough to believe it, but that we were foolish enough to believe: folish enough to believe that God could somihow use us to bring about transformation in the world; foolish enough to believe that love still wins; foolish enough to believe that regardless of what the world would have us do we follow a savior who lifts us up and who offers second chances to us all.
It was that God that we experienced, and drew togehter in the multitudes across this nation and across the world, and a God who was present then, and a God who is present now.
We believe in a God who is still speaking.
---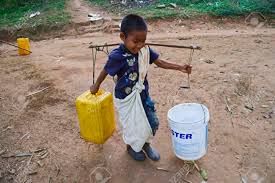 And that's another cool thing our Senior Pastor told us.
---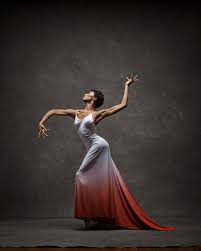 Out beyond ideas of right doing and wrong doing there is a field. I'll meet you there.
When the soul lies down in that grass, the world is too full to talk about.
---
---
FOLLOW the trail
SEASON 4
SERIES 1
An Extraordinary Adventure
---
.
.
.
.
.
.
Phase 3
A transforming experience of The CIRCLE, by way of land and sea, Beyond Resurrection Morning, across The Desert, through The Valley
.
.
.
(Phase 4)
On to The Lean Side of The Mountain where Jesus is delivering Phenomenal Life Strategies
---
Let your light shine.
---
Real People. Real Problems. Real Solutions.
Be transformed by the renewing of your MIND, that you may prove what is that good, and acceptable, and perfect, will of God.
A very tricky situation: "Everybody wants to go to heaven, but nobody wants to die." Quote
| | | |
| --- | --- | --- |
| | "For I say unto you, except your righteousness shall exceed the righteousness of the scribes and the pharisees, you shall in NO CASE enter into the Kingdom of HEAVEN." | |
Isn't God good? When we know better we do better, or at least we are availed opportunities to do better than we've done. When we do not know any better we abide in the struggle, for good or ill, with what we do know.
We have just entered The Circle. On entering (while in the gritty practice of healthy joyous productive growing and living), some of us have begun to recognize a value in discerning the difference between challenges and obstacles. As a result we are uncovering more advantageous than customary ways of dealing smartly with each of these.
In the nitty-gritty of our practice we are continually being awakened to realities around us, i.e., the struggles and bliss of journeying and growing spiritually, physically, intellectually, emotionally, sexually, communally, financially, relationally, aspirationally, and so on.
Real people are in this circle - real people with real problems devising real solutions. We have opted to be part of and to partner with the solution set, learning as we go, not barging in with answers as if we know and they don't, but listening and sharing, colaborating and working out together, as suited best to our growth, talents, gifts, expertise, and experience.
Welcome into The Circle. It is a growth experience. What is your approach? What problems are you solving in a useful and productive manner? How? Is it working? Share.
God is NOT an excuse in The Circle. Nor silent! We are created beings. As learners, what we are doing is not with a hope of gaining access; we already enjoy sovereign access. Rather, we are in the process of fulfilling.
What is your experience? Share.
---
---
---
---
Who or What is the BODY of Christ?
We are Salt of the Earth
It is probably a good thing to remind ourselves that 'the body of Christ' and 'salt of the earth' are marvelous metaphors. Simple, picturesque in many ways, and easy to grasp, especially so to first generation audiences. Do you know what these metaphors meant to those generations? Probably not what you are thinking.
They are two strong metaphors upon which many theologies (good theology and bad theology) are built. Theology aside, they provide practical counsel for our experiences in The Circle.
You are certainly welcome to gain your own wisdom from researching those metaphors, if you will. You'll find the first referenced metaphor within the following scripture passages: Romans 12, Corinthians 12, Ephesianas 3 & 5, and Colossians 1 (always being mindful that segmented readings of any scripture leave examiners exposed to 'partial truths'). Our second referenced metaphor can be found in the Book of Mathew, Chapter 5. Research efforts are best advised to START there. Here being presented is not a bible study, nor a historical review of 'what things truly are,' but a singular experience (mine) and general discourse from within The Circle.
We are being transformed by the renewing of our mind. And it is awesome!
So how and in what manner did we arrive here?
Transformed!
At first by love!
God's undying love for each of us. Indivisibly.
Our love for God. Individually.
Our love of each other. As Christ loves each of us!
Our love of ourself (body, mind, soul and spirit).
Awesome! Ours is not a law; it's an in-design dynamic winning indefinably awesome experience with useful results. Confidence. Courage. Cooperation. Collaboration. Not controlled! Liberated!
And if yours is a law, that's okay too - for you! It may well be that's the way God speaks to you! Then let there be praises.
Secondly, by freedom from fear. Clearer-eyed!
We are being shown and are convinced of the awesomeness of creation, having been created and designed for an awesomeness, the length, depth and breath of which we are still uncovering. Our God is awesome.
We are being shorn from any delusion about the evil in this world, an evil to which we are contnually exposed despite our freedom, an evil that proves its everreadiness to infiltrate and destroy all on up to even the best sample of virtue (Christ) our Great Creator has offered, yet cannot ultimately win! Resurrection, sweet hearts. Resurrection! It's not a game.
We have a blessed assurance of a God that requires no bloody sacrifice from any of us, nor is poised for our destruction, rather has guaranteed our inseparability without sanctioning injustice and in all causes to the glory of eternity, a God who is weaning us from fear and enjoys our reverence out of unconditional love, an authentic relationship that is never supplanted, the superiority of which woos us. Whoow! Gratitude! What about you?
That is but an experiential blip of how and by what manner we enter The Circle on a Journey of being and becoming the best realization of our awesomely created personhood. Yes, and all that! Not puppets! Decision-makers. Problem-solvers. Designers. Creators. Knowing better, we strive to do better, onward toward awesome. Work-in-progress, yes we are! Awesome body. Marvelous mind. What about you? Share.
"I am the door. If anyone enters through Me, that one will be saved and will go in and out and find pasture.   The thief does not come, except to steal and kill and destroy. I came that they may have life, and that they may have it more abundantly." Jesus, Son of Man, Prince of Glory, Redeemer.
Masterpiece

a work of outstanding artistry, skill, or workmanship.

tour de force

Who made the mountains? Who made the trees? Who made the rivers flow to the sea? Who sends the rain when the earth is dry? Who made the flowers to bloom in the spring? Who made the song for the robins to sing? Who hung the moon in the starry sky? Yes, all that and way much more! Our minds. Our bodies. Our spirits. Our soul.
---
---
What would you do if you had all the means?
---
---
Come, let us all be friends for once, 
Let us make life easy on us, 
Let us be lovers and loved ones,
The earth shall be left to no one.
Yunus Emre
---
"It is not our experience that makes our lives, it is what we do with it."
To dream the impossible dream
To fight the unbeatable foe
To bear with unbearable sorrow
To run where the brave dare not go
To right the unrightable wrong
To love pure and chaste from afar
To try when your arms are too weary
To reach the unreachable star
This is my quest
To follow that star
No matter how hopeless
No matter how far
To fight for the right
Without question or pause
To be willing to march into Hell
For a heavenly cause
And I know if I'll only be true 
To this glorious quest
That my heart will lie peaceful and calm
When I'm laid to my rest
And the world will be better for this
That one man, scorned and covered with scars
Still strove with his last ounce of courage
To reach the unreachable star
You raise me up to more than I can be.
Being fully functional and wholly human!
Inside The Circle
Listening.
Who else around the globe are we writing off and pushing out?
"Knowledge that takes you not beyond yourself is far worse than ignorance." Elif Shafak.
---
---
---
---
strong - brave - capable - valued - gifted - possessed of joy, hope, peace and love - treasured - entrusted - loved - courageous
---
---
---
---
May our light shine on sprinkled seeds along The Journey.
"Live Your Life - Live it well. You are worth it."