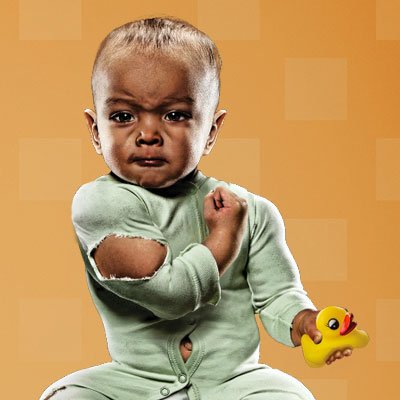 . . . the fruit of the Spirit is
love
joy
peace
patience
kindness
goodness
faithfulness
gentleness
and self-control.
There is no law (Jewish Law) against such things.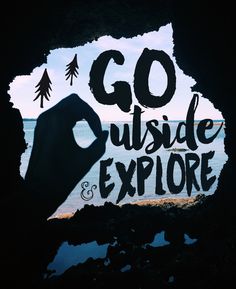 ---
 Think not that I am come to destroy the law, or the prophets: I AM NOT COME TO DESTROY, but TO FULFILL.
---
Liberated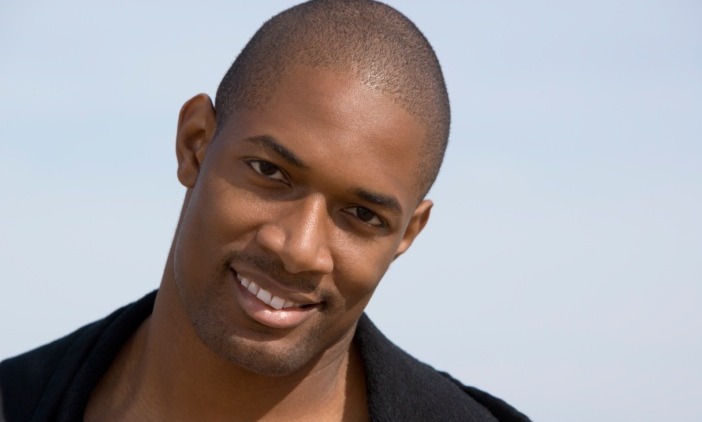 . . . .
Not that I have already attained or have already been perfected, but I follow after it so that I may lay hold of that for which I was seized by Christ Jesus. 
I do not count myself to have attained, but this one thing I do, forgetting those things which are behind and reaching forward to those things which are ahead, 
I press toward the goal to the prize of the high calling of God in Christ Jesus.

---
living water
---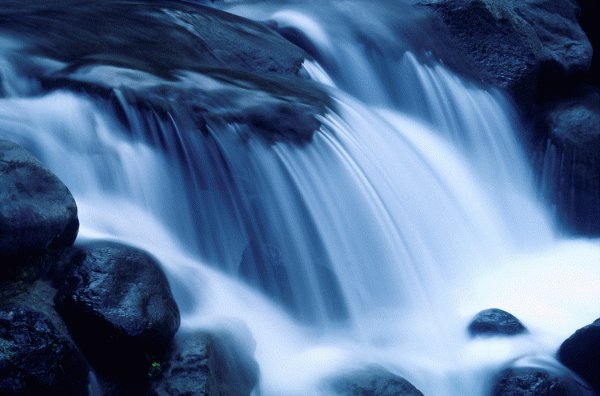 ---
I am made in the image of God, not your image of God.
---
Balaam's donkey began to speak.
Now I don't know about you, but it seems a little strange to me that Balaam's donkey should start to speak.
I am sure there are situations in our own lives that we have, perhaps, looked at and thought that's a little peculiar, but Balaam doesn't go there. Scripture says that Balaam just continued to have this conversation with his odnkey.
It seems quite peculiar to me that Balaam didn't even question that this donkey was talking, and just had this conversation with the donkey.
You see God finds a way.
I am sure that there are voices in our lives that we have ignored. There are voices in our lives that we have put away. There are vocies in our own lives that we don't trust anymore. There are voices in our own lives that we have decided we no longer need to listen to. And sometimes that is the voice of God!
---
We believe in a God who is still speaking.
---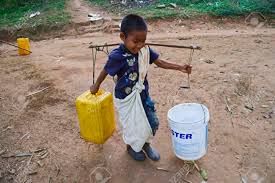 And that's another cool thing our Senior Pastor told us.
---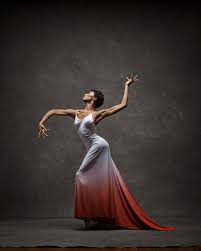 Out beyond ideas of right doing and wrong doing there is a field. I'll meet you there.
When the soul lies down in that grass, the world is too full to talk about.
---
---
FOLLOW the trail
SEASON 4
SERIES 1
An Extraordinary Adventure
---
.
.
.
.
.
.
Phase 3
A transforming experience of The CIRCLE, by way of land and sea, Beyond Resurrection Morning, across The Desert, through The Valley
.
.
.
(Phase 4)
On to The Lean Side of The Mountain where Jesus is delivering Phenomenal Life Strategies
---
Let your light shine.
---
The Adjacent Possible
Be transformed by the renewing of your MIND, that you may prove what is that good, and acceptable, and perfect, will of God.
"I could define poetry this way: it is that which is lost out of both prose and verse in translation." Robert Frost. In other words, "Poetry is what gets lost in translation."
I came to my garden, my sister, my bride,
    I gathered my myrrh with my spice,
    I ate my honeycomb with my honey,
    I drank my wine with my milk.

Eat, friends, drink,
    and be drunk with love!

King Solomon
I introduce three valued concepts - Balance, Focus & Rhythm - to my athletes from the get go. Then we learn to breathe. (Are you breathing right now or just holding tight to your breath?) Throughout all training, at every age, whether coaching athletes, recreational players, entrepreneurs or students on court, in the field, or in life, balance, focus and rhythm remain our central themes. Dr. Yu, a recent coaching client of mine, is a young army veteran and entrepreneurial engineer designing newer technologies for future driving experiences. (Brace yourselves; it's coming.) On hearing the opening bars, as it were, of my speel on balance, focus and rhythm, his eyes sparkled. He had an epiphany, which he shared with me, and highlighting it using one of my athletes as a prime example, he concluded, "the center of a beautiful life," and I said, "living poetry: the restorative economy of a gorgeous ife." Life is beautfiul.
Are you more of a Mozart or a Beethoven? A Bach? Or a Tchaikovsky? Are you a critic? Do any of these musical geniuses tickle your fancy? Have you ever felt as if you are stuck in a time warp? Perhaps persons who are pure positive on any of these celebrated maestros may find their favorite's living time period the perfect era to be stuck in. On the other hand, if these greats doodle one's gander - ooops! Don't get stuck there! We are on terra firma inside The Circle taking a stroll alongside our Loving Jesus into one of our first selected time warps. Come along if you will. We won't be staying there, nor critiquing any of these greats. Whatever we might encounter we'd like to think it a solid exercise of better judgment NOT to spend time judging those who live there. Hmm? This will be interesting! Nevertheless, we anticipate we will face a square question (with Jesus at our sides): what would we (I) do? I dare say our chances will come to prove it. Will we recognize it?
Over the years, during the month of March, as many of you know, we planted and distributed fruiting and flowering apple, cherry and plum seedlings across our city and suburbs, and encouraged you to do likewise, and have watched these plants mature and bloom, servicing their communities as well as passersby. Yep, there's a story there too, perhaps a parable, from inside The Circle. What's your favorite parable? Not everyone is into riddles, I know, but some enlighten us. Even revive us!
Earthquakes, floods, tsunamis, hurricanes, volcanoes--they stem from the same forces that give our planet life. Earthquakes give us natural springs; volcanoes produce fertile soil. It is only when these forces exceed our ability to withstand them that they become disasters. Together they have shaped our cities and their architecture; elevated leaders and toppled governments; influenced the way we think, feel, fight, unite, and pray. The history of natural disasters is a history of ourselves. _ The Big Ones: How Natural Disasters Have Shaped Us (and What We Can Do About Them) by Lucy Jones. (Also, we recommend you visit our thought-provoking Science Sector. It's open 24X7, except during disasters. CLICK HERE)
These are but four of our reports this week from inside The Circle where values matter. Beyond it a magnificent universe is still unfolding. Through it all we continue to discover, uncover and recover The Adjacent Possible - stable growth into a brand new world of fruitful experiences.
Yes, David is my superhero and his son is wise, but we follow Jesus. Who-ah! "Why?" He is alive! Behold Him!
What's happening in your neck of the woods - inside or outside the circle? Share. Your life matters. Make it count. Do Something Wonderful. You are always welcome here!
---
---
---
---
You are altogether beautiful, my love;


    there is no flaw in you.
King Solomon
---
---
---
"All of them! All of them to be fair."
Circles have fascinating physical, mathematical and pyschological properites. Every circle has a circumference radiated from its center and is bounded by one line. We can group its qualities into, let's say, a yin and a yang. What would you say are a circle's unique properties and qualities? Create a list.
We are currently exploring, from the inside, such a circle.
---
Balance - Rhythm - Focus
In the book, Flight Of The Fused Monkeys, the matriarch of a powerful political dynasty died. As her loving husband, Papa Lee, was about to arise with Solomon-like gravitas to address the hushed hall, the ministering priest stood, opened The Book, looked across the wide audience encircling the casket and said this:
"At times like these we are confronted with the perennial questions. Who am I? Where did I come from? Why am I here? Where am I headed? How best do I comport myself through the caverns of this life? Indeed, what is the concept and code of life, of living, of humanity? Is it to find and fulfill a higher calling, something bigger than the self? Is it to test character and will through the travails of a twisting journey?
"Why am I here? Is it to consume: to partake of the blessings of The Great Provider, to feast on life's bounty? Is it to conquer, to control, to dominate, to prosper, to own? Is it to build toward some better place, to bridge the gaps, to mend the fissures, to raise the stakes, to climb the ladders, to steer the lost? Is it to protect and defend, to make ready for some fearsome battle: perhaps, good facing evil; perhaps, vengeance against the devil; perhaps, the weak ensared by burdens and the bullies trapped by the strong; perhaps, that climactic clash between the fear of change and the fear of sameness, between progress and tradition, between fossil and foal?
"Why am I here? Is it to mark time? Is it to pass a baton? Is it to lift someone up? Is it to shine my light? Why am I here? This is not a new question. It is a question as old as history and as ubiquitous as the wind. Why are we here? Is it to fix or to fight, to soar or to suffer? At times like these a bright light shines upon the answer and eyes open. We begin to see . . ."
Share what you see?
"I am the door. If anyone enters through Me, that one will be saved and will go in and out and find pasture.   The thief does not come, except to steal and kill and destroy. I came that they may have life, and that they may have it more abundantly." Jesus, Son of Man, Prince of Glory, Redeemer.
Masterpiece

a work of outstanding artistry, skill, or workmanship.

tour de force

Who made the mountains? Who made the trees? Who made the rivers flow to the sea? Who sends the rain when the earth is dry? Who made the flowers to bloom in the spring? Who made the song for the robins to sing? Who hung the moon in the starry sky? Yes, all that and way much more! Our minds. Our bodies. Our spirits. Our soul.
---
---
In what sector of the circle do you reside?
---
---
Come, let us all be friends for once, 
Let us make life easy on us, 
Let us be lovers and loved ones,
The earth shall be left to no one.
Yunus Emre
---
"It is not our experience that makes our lives, it is what we do with it."
To dream the impossible dream
To fight the unbeatable foe
To bear with unbearable sorrow
To run where the brave dare not go
To right the unrightable wrong
To love pure and chaste from afar
To try when your arms are too weary
To reach the unreachable star
This is my quest
To follow that star
No matter how hopeless
No matter how far
To fight for the right
Without question or pause
To be willing to march into Hell
For a heavenly cause
And I know if I'll only be true 
To this glorious quest
That my heart will lie peaceful and calm
When I'm laid to my rest
And the world will be better for this
That one man, scorned and covered with scars
Still strove with his last ounce of courage
To reach the unreachable star
You raise me up to more than I can be.
Being fully functional and wholly human!
Inside The Circle
For whatever reason - good or bad - one might construe circles in terms of 'arcs' or 'sectors' or 'segments' or 'points' or 'radii,' and being trapped, wrapped or limited by any of such worthwhile constructions not ever realize where one is wholly located - in a circle.
I find the coffee shop to be (amongst many things) a phenomenal school - a laboratory of life! Don't mess with people's drinks! Unless you are searching to find where the devil is hiding. Save yourself, I'll tell you right now where. In the details. Never in the cloak nor the clothing, and as subtle as a Quicksilver Beast. Maybe I am wrong. What's it like in your cafe circle?
What I find most fascinating of all are how many people - year in, year out - don't dare mess with their own drinks. Some just won't. Some just don't. Some can't; they just don't know how.
How many people all in all? The majority!
I found this amazing. I wanted to understand why. I went in search of an answer.
Most of us prefer stability and security. When balance is askew, rhythm goes awry. Focus is needed to restore good personal economy. A fascinating thing about life is this: growth requires going in out of balance; it requires stepping out of bounds; it necessitates examining The Adjacent Possible. It demands stepping out of one's comfort zone then expanding one's comfort zone then stepping out of that. M-hm. Nature shows us how. It seems to me to be a divine inspiration, a universal guide. It is ingenious, but it requires a push - a decision to do something, a better something, and to act smartly upon that decision.
Balance without rhythm is unomoved; it is the lynchpin of atrophy and apathy. Not sexy. Rhythm without balance is exhausting and wobbly; it is a source of noise and confusion. Resolution requires focus. Then again, there is that dog! Have you ever seen a dog chasing its tail? Oh boy! Enter, our mind: what an amazing gift it is when we know how to groom and use it masterfully! What do you think? There is a path there, we believe. And have proven! And have seen! And that's what we are revealing - bit by bit.
Simply amazing, the possibilities. Isn't it true, we see that much clearer when we extract the house-beam from our own eyes before wrestling with the boo-boo in someone else's? Perhaps, better to spot awesome possibilities right at our feet. What do you think? It does not matter whatever is our field of endeavor or activity.
The Adjacent Possible
We set our time-warp machine location clock to a time when Jesus had become quite well known. Trouble was just around the corner (Matthew 26, Mark 14, John 12, Luke 7).
Even Matthew, Mark, Luke and John reporting the same incident don't always align on the same details or the same facts. I find that very interesting. I find that very instructive too. Which one is publishing 'fake news' would you say? Put them all in a court of law, which one would you find perjurious? Or perhaps, they are engaging with the same event, as it were, from different sectors of the circle. Or maybe they weren't all watching the same event. Nevertheless, we are about to enter that period.
Let's participate in an anointing from somewhere in the vicinity between the sector where Dr Luke is observing Jesus being anointed and the sector where Mr. Mathew is observing Jesus being anointed. You may obeserve and report it too.
Here is one peculiar sighting.
A Pharisee invited Jesus to supper.

Jesus went and was at the Pharisee's house seated at the table. 

A city woman, a sinner, learned that Jesus was a supper guest at this Pharisee's house.

This citizen of the city brought an alabaster jar of ointment and went in to Jesus and stood behind Him at His feet, weeping, and began to wash His feet with her tears then wiped his feet with her head of hair, and kissed His feet, and anointed His feet with the ointment.

Yes, this woman was all bent on Jesus. And Jesus, reclined as he was at the supper table, allowed this woman to do as she will.

When the Pharisee (a leper?) observed what was happening, he said to himself, "If this Man (Jesus) were a prophet, He would have known who and what kind of woman she is who is touching Him, for she is a sinner."

When the disciples saw what the woman was doing they practically blew their fuses at what was happening. "Why all this waste?" They complained. "This perfume could have been sold at a high price, and the money given to the poor."

Well - well - well!

Jesus had a mouthful for them!

Oh, and then Judas went and betrayed Jesus! Uh!
It seems to me there was not even a need to travel into that time period to witness this event; it seems to me we can witness it on the news, in churches, in 'holy' homes, and practically hourly from the mouths of who? Phariseees? Lepers? Disciples? But if we could just hear Jesus speaking! Oooh-wee! There is much more to the story. (Matthew 26, Mark 14, John 12, Luke 7). There are a myriad interpretations too. I have even heard 'holy' folks calling the woman a whore! Oh, dear me. Then again there is just this:
"I give them eternal life. They shall never perish, nor shall anyone snatch them from My hand. My Father, who has given them to Me, is greater than all. No one is able to snatch them from My Father's hand. My Father and I are one." All things are possible. Let's start with what is just outside our comfort zone. Believe. Act upon it. Step outside and breathe. Experience an epiphany. Engage the joy, the poetry, the energy of an authentic life. Love, baby. Love! It's still the secret sauce.
---
---
"Knowledge that takes you not beyond yourself is far worse than ignorance." Elif Shafak.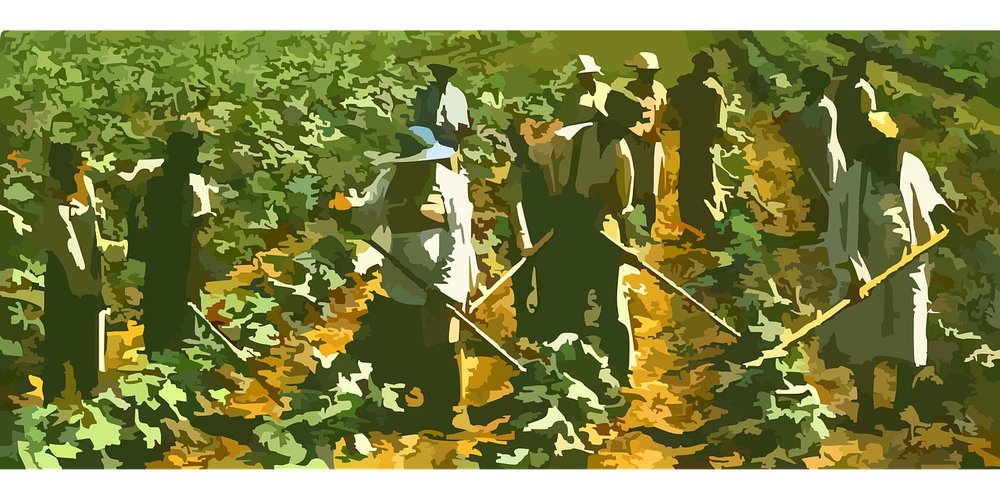 Matthew 20:1-16
---
---
---
---
strong - brave - capable - valued - gifted - possessed of joy, hope, peace and love - treasured - entrusted - loved - courageous
---
What can I do that I am now ready to begin doing?
---
---
---
May our light shine on sprinkled seeds along The Journey.
"Live Your Life - Live it well. You are worth it."