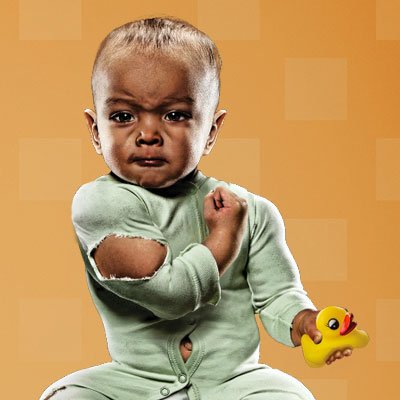 . . . the fruit of the Spirit is
love
joy
peace
patience
kindness
goodness
faithfulness
gentleness
and self-control.
There is no law (Jewish Law) against such things.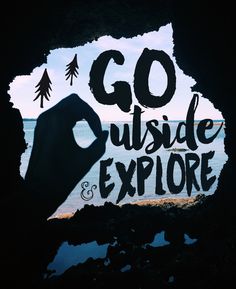 ---
 Think not that I am come to destroy the law, or the prophets: I AM NOT COME TO DESTROY, but TO FULFILL.
---
Liberated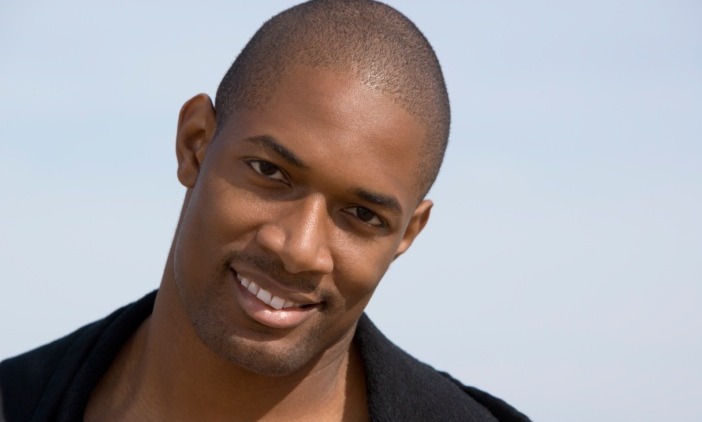 . . . .
Not that I have already attained or have already been perfected, but I follow after it so that I may lay hold of that for which I was seized by Christ Jesus. 
I do not count myself to have attained, but this one thing I do, forgetting those things which are behind and reaching forward to those things which are ahead, 
I press toward the goal to the prize of the high calling of God in Christ Jesus.

---
living water
---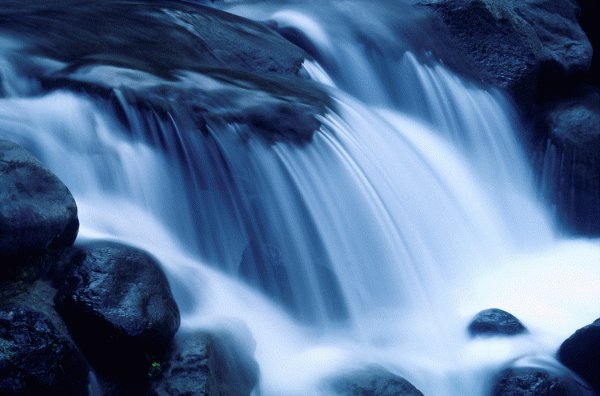 ---
I am made in the image of God, not your image of God.
---
I believe that God wants us to be in healthy relationships.
I believe that God wants us to grow in our faith.
I believe that God insists in our discipleship to follow God all the way.
A million reasons!
I thought about how we consider ourselves as people of faith, how we might give a million reasons for walking away from God, walking away from this experience of faith.
I look around our world today and I think of all of the cicumstances that we find ourselves in.
And how many of us have this question: where is God in the midst of all of this?
Why doesn't God just come through the clouds and show up and put an end to all of this stuff?
What about this powerful God we believe in; this God we read of in our scripture reading; this God that takes care of the birds in the air and the trees of the field?
Where is the God that Jesus speaks of?
And the invitation - that Jeuss invtes us to depend fully on this God that we worship and that we've sung about?
This God, that in those first four songs, we claim that presence of healing, we claim that pressence of hallelujah, we claim that presence of the Holy Spirit to be present in our lives?
---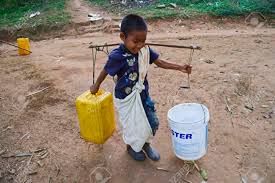 And that's another cool thing our Senior Pastor told us.
---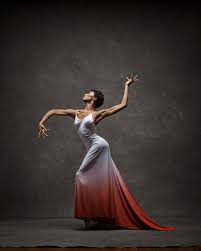 Out beyond ideas of right doing and wrong doing there is a field. I'll meet you there.
When the soul lies down in that grass, the world is too full to talk about.
---
---
FOLLOW the trail
SEASON 4
SERIES 1
An Extraordinary Adventure
---
.
.
.
.
.
.
Phase 3
A transforming experience of The CIRCLE, by way of land and sea, Beyond Resurrection Morning, across The Desert, through The Valley
.
.
.
(Phase 4)
On to The Lean Side of The Mountain where Jesus is delivering Phenomenal Life Strategies
---
Let your light shine.
---
Symphony of the Soul
Be transformed by the renewing of your MIND, that you may prove what is that good, and acceptable, and perfect, will of God.
I was hungry and you gave Me food. I was thirsty and you gave Me drink. I was a stranger and you took Me in. I was naked and you clothed Me. I was sick and you visited Me. I was in prison and you came to Me.
Sustain me with raisins,
    refresh me with apples;
    for I am faint with love.
In his shadow I sat with great delight and his fruit was sweet to my taste. He brought me to the banquet house, and his banner over me was love. His left hand is under my head, and his right hand embraces me.
Look now! He comes leaping over the mountains, bounding over the hills, like a gazelle, like a young stag. Look now! He stands behind our wall, gazing through the windows, looking through the lattice.
Until the day breathes and the shadows flee, turn, my beloved, be like a gazelle, be like a young stag on the cleft of the mountains. I, too, my love, am fearfully and wonderfully made. There is none other like you. There is none other like me.
I will run and not be weary. I will walk and not faint. His banner over me is love.
---
---
---
---
You are altogether beautiful, my love;


    there is no flaw in you.
King Solomon
---
---
---
Your works are wonderful. No wonder all the virgins love you.
The circle! Its symbolisms cross cultural boundaries. They cut through language barriers. The circle! No level of babble has yet been able to kerfuffle its notions of totality, of wholeness, of timelessness, of perfection, of eternity, within which we find there is, as it were, a yin and a yang.
We are currently exploring, from the inside, such a circle.
---
Joy - Courage - Resilience - Release
What you think matters. How you think moves you. Belief is powerful.
We have entered the stilled waters of this circle. A strong wind is stirriing. Our time-warp machine (as it were) has just let us out into a recognizable reality. There walks Jesus!
Come with me.
Matthew, Mark and John were also here. Dr. Luke went elsewhere. And now, you and I have arrived here (Matthew 14; Mark 6; John 6) from whence Matthew, Mark and John reported to the entire world their experience. And yet, let the truth be told, these three writers (biblical storytellers, for sure) did not all tell the story of this poignant moment in the very same manner nor with equal sets of details. And such a pivotal moment it is: my Lord Jesus walking on water!
What we think matters. How we think moves us; it directs how we see what we see and feel what we feel. For good or ill, belief is powerful. And that is how extraordinarily wonderful we are made. There too a yin and a yang! Isn't God the awesome Creator?
Perhaps, and quite likely, these storytellers' reports differ in details by virtue of where they stood within the circle during participation. Perhaps it is a question of audience in the matter of their telling. Perhaps it is a matter of timing in the matter of their experience. Perhaps it is a matter of relevance in terms of their individual beliefs. These matter neither here nor there to the fullness of my experience. Nevertheless, I am partial (in this moment) to where Matthew is situated. I'll linger in that vicinity.
What about you? Situate yourself as you so please.
Open your eyes. What do you see?
And may I dare you, as I dare me? Walk across these waters!
Wee hours of morning after a long and trying day - the fourth watch - exhausted.

This is no 'row, row, row your boat gently down the stream!' No child's play! No drunken stupor! No brawling debate! A perilous wind! A mighty storm! Tossed hither to and fro!

For which sin is God so vexed and angry we are being pitched high and low destined for a watery grave?

"Oh God, spare us. Have mercy!"

"We've labored hard and we are weary. Help us, Lord."

"Does God not hear us?"

"Does God not care for us? Not even one of us?"

"Did God not create us?"

"Did Jesus dispatch us across these waters to suffer and die?"

"Have we lost our way?"

"For what wrong are we being punished?"

"We are distressed, Lord!"

"My body aches. My mind is turbulent. I see a ghost - a spirit walking on water! We will perish."

"No! Be full of joy. Do not be afraid. It is me. Jesus! I was just walking by."

"We are more than terrified already! A ghost has come to mock us."

"If you are who you say you are, invite me to walk across this turbulence with you."

"Come, Peter. Walk across these turbulent waters. Meet me. Walk with me."

"Walk through this storm? Here I come. Holy wal-a-bang-bang! My God! I am walking on water. It is you - my Lord. Jesus. It is you!"

"Yes. I am Jesus."

"The Son of The Living God."

"I am."

"But! This wind. It is loud. These waves. They are huge! Mountainous. Oh-no! I am sinking. Lord, save me."

"Give me your hand. Why do you doubt?"
Jesus and Peter went into the boat then the winds ceased.
I sometimes ask myself: do I believe I can walk on water? What about you? Can you?
In the wake of variations of the accounts of Matthew, Mark and John, critics and scholars and thinkers of many kinds have argued and continue to argue, in the light of history and legend and myth, the merits of presented and missing details. Perhaps rightfully so! Arguments positive, negative or neutral, while unwise to ignore, matter little to the story's powerful import, as it regards my personal journey. What about yours?
Audiences (individuals, in particular), perhaps in light of natural dispositions, personal biases, upbringing, nurturing, teaching, or whatever may be, will be inclined one way or another and therefore be impacted by, transformed, or remain focused on some particular aspect of the story! Perhaps one might percieve the original story, in part or in whole, as one projecting peril, or as one projecting a miracle, or as one projecting the specifics of one or other relationships (natural, supernatural, demonic or divine), whatever kernel of truth that peril, that miracle or that relationship might reveal. Perhaps adequately so! Belief is powerful. Such fixations might well be noteworthy and wise to learn from, as well as be informed by, and so relieve one's self form the sufferings of ignorance. It matters what one thinks. One's experience is emblematic of how one thinks. Even so, this story's import, as it regards its efficacy of joy, of courage, of resilience, of release, remains as powerful to me in each and every light. How is it with you?
To me, the biting and brilliant consequences of our actions and inaction are notes on the scale of the symphony of our soul. This sheet of music gives me joy and courage and resilience and release. Bit by bit, I am sharing how it is accomplishing that along the path of my journey. For it is my praise. It is my song. This is the ointment in my alabaster box. What about you? What about yours? How is it with you?
Share your experience.
"I am the door. If anyone enters through Me, that one will be saved and will go in and out and find pasture.   The thief does not come, except to steal and kill and destroy. I came that they may have life, and that they may have it more abundantly." Jesus, Son of Man, Prince of Glory, Redeemer.
Masterpiece

a work of outstanding artistry, skill, or workmanship.

tour de force

Who made the mountains? Who made the trees? Who made the rivers flow to the sea? Who sends the rain when the earth is dry? Who made the flowers to bloom in the spring? Who made the song for the robins to sing? Who hung the moon in the starry sky? Yes, all that and way much more! Our minds. Our bodies. Our spirits. Our soul.
---
---
How deep inside the circle are you?
---
---
Come, let us all be friends for once, 
Let us make life easy on us, 
Let us be lovers and loved ones,
The earth shall be left to no one.
Yunus Emre
---
"It is not our experience that makes our lives, it is what we do with it."
To dream the impossible dream
To fight the unbeatable foe
To bear with unbearable sorrow
To run where the brave dare not go
To right the unrightable wrong
To love pure and chaste from afar
To try when your arms are too weary
To reach the unreachable star
This is my quest
To follow that star
No matter how hopeless
No matter how far
To fight for the right
Without question or pause
To be willing to march into Hell
For a heavenly cause
And I know if I'll only be true 
To this glorious quest
That my heart will lie peaceful and calm
When I'm laid to my rest
And the world will be better for this
That one man, scorned and covered with scars
Still strove with his last ounce of courage
To reach the unreachable star
You raise me up to more than I can be.
Being fully functional and wholly human!
Jury Duty
Many graduating youths were off to the prom, some nervously, quite a few excited. I am yet to share in the excitement of their after-stories; I was out of pocket in response to my being called to civic duty, that is, to serve on a jury, to execute justice in accordance with the law!
M-hm!
Yes me!
Yours truly!
Oh, dear me!
This criminal courthouse accomodates over thirty - yes, over thirty - criminal courts. That struck me. The jury room to which I was summoned held hundreds upon hundreds called to serve. Immediately, I was struck by something more amazing: the diverse composition of this pool of potential jurors. So diverse, I'd find it hard in a flash to think of a person by race, by gender, by size, by shape, by color, by texture, by education, by ethinicity, by accent, by means (except, perhaps for one-percenters) who would not have been accounted for in this particular pool. In light of much debated empty hullabaloo about diversity I wondered how come it is that assembling this measure of diversity - so missing from insitutions of many kinds - and unwelcomed in some kinds of religious institutions, was able to be accompliished. Perhaps, the answer is not so hard to figure after all. But something struck me far greater than even that. It is this: creation is, whether one believes in God or not, amazingly diverse, and I would reveal myself to be miserably ignorant and foolish and arrogant to perceive of creation to be any less awesome in the broad measure of its diversity. It is awesome.
Yes, crimes were suspected of being committed.
Victims were crying out for justice.
There were indictments.
We were called.
I discovered a great deal of misunderstanding amongst the general public (if one extrapolates from the views of those assembled) as to the role of the judge in our system of jurisprudence involving juries.
No, it is not the judge that decides guilt or innocence.
No, it is not the judge that decides punishment of the guilty.
Nope. The jury does!
Yep, yours truly!
I was quite surprised how little this was understood. Question upon question was raised in efforts to clarify these revelations.
And there we were - hundreds upon hundreds of us - called upon to set aside our biases, our inclinations, our prejudices, our random beliefs, to decide whether an accused should be exonerated or held accountable for a crime in accordance - and only in accordance - with a specific law governing the citizens of our county. There we were, soon to be divvied-up proportionately by random numbers and dispatched to the more than thirty - probably forty-five - cases scheduled to be heard.
Of all the possible crimes I could think of adjudicating, if I were to be offered the option, there are two for which I would immediately say, "Don't choose me! Unless it is so clear cut, even a dog could ascertain guilt or innocence."
Well, guess what! Yep, you guessed! I was in the lot called into voir dire for exactly one of those two kinds of cases. (I'll let you look up voir dire, if the term throws you a curve.) The court needed only twelve of us on the jury panel - yes twelve - and there were near eighty of us seated for selection to this particular hot-potato case. So what is the likelihood I would be selected from this jumble of very eager and very eagerless bunch! Yep! Yes, you sir. Yours is the honor to serve! Wanted on the panel by the judge! Wanted on the panel by the prosecutors! Wanted on the panel by the defense attorney. (Yes, there was a chat from all three - actually four, because there were two prosecutors - after the trial was over; that's how I know).
The trial began!
Okay, dear fellow. No bias. No predjudice. Stick to the law. In the hold of our hands is the decision on guilt and innocence. In the hold of our hands is justice!
Can you handle that? Lots of innocent people are in jail: don't make the same mistake. Lots of guilty people are free, robbing victims of justice; don't you dare punish the victim. Can you handle that?
Oooh-we! Yep, I could do that. Not eagerly, but I could keep my mind fixed upon the law. Ooops! Ooops! Ooops! Dear Lord, this is emotional! Way too emotional. Brain shouting: stay on the facts. Heart shouting, its the facts that's gonna make me turn on the spigot. Self shouting, Oh dear me, oh dear me, oh dear me, please don't embarrass me in front of all these people; I am seated in clear view of every member of the proceedings but my fellow jurors. Mind warning: this is not about you; it's about law and order; it's about justice. Didn't you want to know?
Thank God I wasn't the only one fighting tears. Sniffle. Sniffle. Sniffle. Every day!
Now, I am not going to talk about the trial right now. But I'll tell you this: my Loving God seems always determined to answer my questions. You betya! When I am overwhelmed in my passion I try hard not to ask my Loving Lord personal questions, because I have known it for a long time: God answers my questions. I haven't a clue about anyone else's!
Oooh-wee!
I can tell you this too - with all the churnings and pitches of this case - were I to author a story such as unfolded in that courtroom and in that jury deliberation room with all the characters involved then presented such an effort to you as a brilliant work of fiction, you'd probably toss it off as the product of wild imaginings. Truth is stranger than fiction. This is not new news. The question is: are we willing to learn from it? Humans are diverse and complex. This is not hard to understand. The question is: are we ready to be authentic, despite the fact of it? We seek joy. We seek courage. We seek resilience. We seek release. On the scale in this courtroom the nature of humanity sat on the opposite side of the hopes and dreams of humanity; and this scale was out of balance. Ours was the call to restore balance.
Here is my encouragement to whoever will: God - my God - wants only the best for us. God is not your hater! Nor mine. We need each other, yet we must watch out for who we associate ourselves with. Gratitude and grace are awesome! My encouragement? Recieve gratitude and grace. Give out gratitude and grace. As much as it is within you to do, don't allow anything on earth to stop you from loving. This is very possible; by God's grace many are able to do this. What about you?
How was your week? Share! Here follows are some valuable insights. Take note that God made you amazing. Me too! Should we think so little of ourselves we make liars of God? Rather, should we not tap the brilliance God created (you, me, them) such that our souls sing hallelujah?
Here is a parable!
The Oak and the Reed

An oak that had been uprooted by a storm was carried down a river to the banks where many reeds were growing.

The oak was astonished to see that things so slight and frail had withstood the storm when so great and strong a tree as he himself had been uprooted.

"It's really not amazing," said a reed. "You were destroyed by fighting against the storm, while we survived by yielding and bending to the slightest breath that was blown."
"I give them eternal life. They shall never perish, nor shall anyone snatch them from My hand. My Father, who has given them to Me, is greater than all. No one is able to snatch them from My Father's hand. My Father and I are one." All things are possible. Start with what is just outside your comfort zone. Believe. Act upon it. Step outside and breathe.
---
---
"Knowledge that takes you not beyond yourself is far worse than ignorance." Elif Shafak.
---
---
---
---
strong - brave - capable - valued - gifted - possessed of joy, hope, peace and love - treasured - entrusted - loved - courageous
---
What is the nature of your relationship?
---
---
---
May our light shine on sprinkled seeds along The Journey.
"Live Your Life - Live it well. You are worth it."