A MASSIVE GLOBAL SHIFT

---

"You can't change the beginning, but you can start where you are and change the ending." _ CS Lewis
Playlist: A World in Transtion
---
Sing like birds sing - not worrying who listens or what they might think. A brilliant novel of legacy, love, mercy, and forgiveness. A snake that cannot change its skin is doomed.
Don't Scream by Neville DeAngelou
---
"Out of clutter, find simplicity. From discord, find harmony. In the middle of difficulty lies opportunity."
Albert Einstein
GET THE relevant FACTS; THINK ahead of the curve.
'Life-Shifting Analyses & Projections' - Articles Worth Noting:
The restaurant industry is ravaged. Uncertainty is high. What about opportunity? Restaurateur, Adrian DeLeon, reviews how he is going about absorbing the impact & restoring his business toward a thriving future.
Founder of J Waylon and Associates emphasizes our need, personally and professionally, to seize a unique opportunity presented by this global pause to grab those great ideas shelved during frenetic time, and reassess.
EDUCATION
Learning Never Stops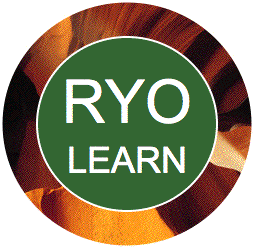 Create Space & Room for NEW norms
On the journey we are present and purposed to create spaces where there is no hate, nor loneliness, nor meanness, nor disease of the soul, rather
a rebirth of love.
a World In Transition
Beyond a Harsh Reality
"Lockdown" by Richard Hendrick, a Capuchin Franciscan Brother in Ireland
The Journey - Your Voice Illuminated - Our Global Digital Radio Show & Podcast. We stop at exotic places, meet fascinating folks with intriguing stories and novel solutions to some of life's tricky problems. We play a few fun games too, and track remarkable characters of three classics:

ILICET - A Time To Begin Again (True Story)

SBL Series: 2:26 AM, The Gathering (Matchbox Mystery) and

Flight Of The Fused Monkeys (5-Star Series). Life is beautiful and full of surprises. Breathe! Deeply. Enjoy top dramatic, inspirational, mystery, scifi, and true stories from along The Journey. Live. Love. Laugh. Look. Listen. Learn with us. It is ALWAYS in your best interest to VERIFY medical information to your satisfaction. Always!
| | | | |
| --- | --- | --- | --- |
| About Us | Find Us | Social Engagements | Community Connection |
PRG - Prescott, Ritch & George - Mary Norma Digital Media Network Copyright 2010 - 2021