Live from
The Journey

Best Practices BEFORE onset of any Medical Emergency
Jef Sala, BSN, CCRN

Medical Imprint
Advance Directives (TX)
Medical Power of Attorney
Jef Sala, BSN, CCRN, details three essential actions each of us should take BEFORE the onset of any medical emergency regardless of an adult's location or age. [08:48]. They save lives. They facilitate high-value medical and emergency communication with medical personel. They reduce stress. They avoid confusion during critical care. Do not wait until an emergency arises. The best time to take these actions is NOW! Stay healthy. Be strong. Know your rights.

The Journey - Your Voice Illuminated - Our Global Digital Radio Show & Podcast. We stop at exotic places, meet fascinating folks with intriguing stories and novel solutions to some of life's tricky problems. We play a few fun games too, and track remarkable characters of three classics:

ILICET - A Time To Begin Again (True Story)

SBL Series: 2:26 AM, The Gathering (Matchbox Mystery)

Flight Of The Fused Monkeys (5-Star Series). Life is beautiful and full of surprises. Breathe! Deeply. Enjoy top dramatic, inspirational, mystery, scifi, and true stories from along The Journey. Live. Love. Laugh. Look. Listen. Learn. Lead.
A TRIBUTE to our FRONT LINE FIGHTERS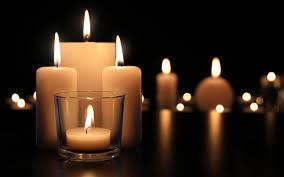 & to those we've lost
| | | | |
| --- | --- | --- | --- |
| About | Events Calendar | Social Connections | Community Involvement |
PRG - Prescott, Ritch & George - Mary Norma Digital Media Network Copyright 2010 - 2020