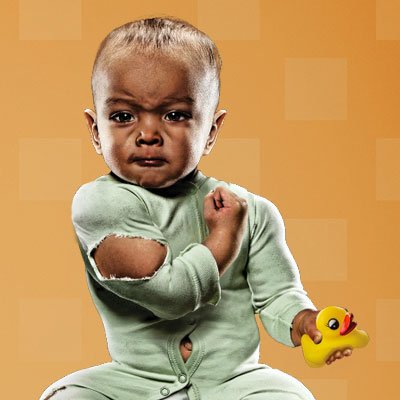 . . . the fruit of the Spirit is
love
joy
peace
patience
kindness
goodness
faithfulness
gentleness
and self-control.
There is no law (Jewish Law) against such things.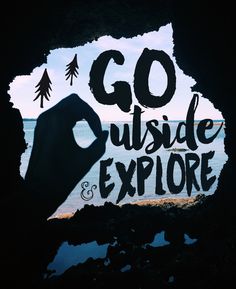 ---
 Think not that I am come to destroy the law, or the prophets: I AM NOT COME TO DESTROY, but TO FULFILL.
---
Liberated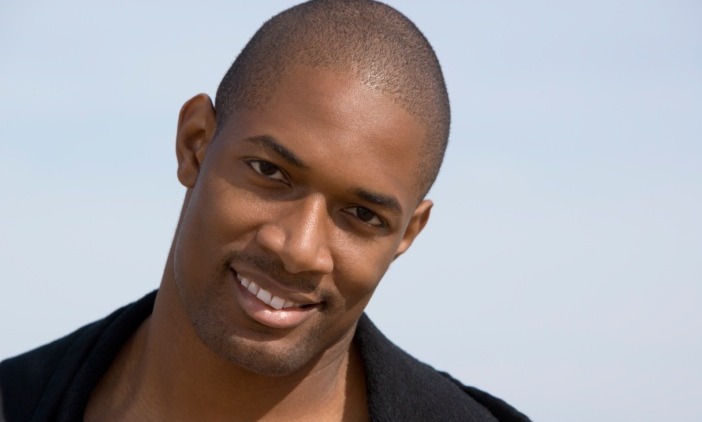 . . . .
Not that I have already attained or have already been perfected, but I follow after it so that I may lay hold of that for which I was seized by Christ Jesus. 
I do not count myself to have attained, but this one thing I do, forgetting those things which are behind and reaching forward to those things which are ahead, 
I press toward the goal to the prize of the high calling of God in Christ Jesus.

---
living water
---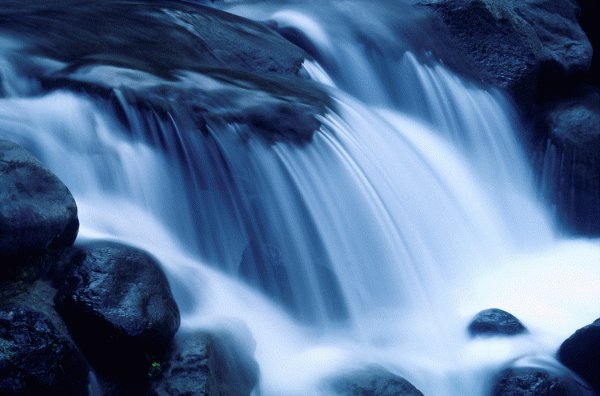 ---
I am made in the image of God, not your image of God.
---
The Angry Voice!
For Pete's sake just sit them down!
Over and over again, God revealed a miracle that would save them and send them on their way.
Until the next time they complained against God!
I started to think for myself about the many times you and I have asked God for deliverance or have asked God to save us or have asked God to send us on our way to find a way in which we might find our liberty; the number of times people in this congregation and people who I have spoken to over the years who have asked that God love them just the way they are, and they get that freedom, then the voices in their heads start making them doubt, start making them question, and start asking, "God just send me a sign."
But God invites us this morning to listen to that voice, that voice that sets us free, that voice that sends us on our path of liberty, that voice that wants us to follow that path and to know that if God has delivered us, that if God has set us on a path, that God has set us free, that we would learn to trust that voice, not to doubt it.
The problem of the Hebrew sciptures versus the Christian scriptures is that we have a different revelation of God in Jesus, and that revelation of God in Jesus is a revelation that God is with us, but God requires much of us.
In order for us to listen and to hear and to follow that pathway of God, God requires something of us.
In the Hebrew scriptures it seems to be this God who just suddenly miraculously comes down through the clouds in the midst of our complaining and delivers a promise.
In the Christian scriptures, Jesus reminds those leaders that it is not about the signs and the wonders, but it is about The God who is in us that makes a difference. It is the cooperation that we have with God that enables the world to find its freedom. It is our co-creating experience with God that calls us to be transformed.
---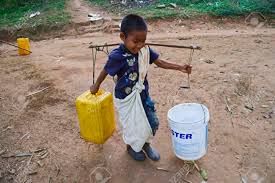 And that's another cool thing our Senior Pastor told us.
---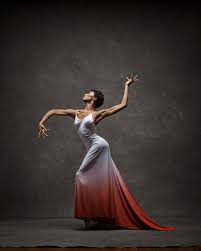 Out beyond ideas of right doing and wrong doing there is a field. I'll meet you there.
When the soul lies down in that grass, the world is too full to talk about.
---
---
FOLLOW the trail
SEASON 4
SERIES 1
An Extraordinary Adventure
---
.
.
.
.
.
.
Phase 3
A transforming experience of The CIRCLE, by way of land and sea, Beyond Resurrection Morning, across The Desert, through The Valley
.
.
.
(Phase 4)
On to The Lean Side of The Mountain where Jesus is delivering Phenomenal Life Strategies
---
Let your light shine.
---
Lily of The Valleys
Be transformed by the renewing of your MIND, that you may prove what is that good, and acceptable, and perfect, will of God.
Consider the lilies of the field, how they grow; they toil not, neither do they spin. And yet I say unto you that even Solomon in all his glory was not arrayed like one of these.
What a thrill ---
My thumb instead of an onion.


from Cut by Sylvia Plath
Those who work their land will have abundant food, but those who chase fantasies will have their fill of poverty.  So says a wise man. The greedy stir up conflict.
Double Dutch! That's the name of the game the young mother was playing with a group of neighborhood girls and women, and her four-year old son was looking on intently, so she called him in, held his hand, and the two skipped merrily, admirably, in and out and in and through the twists and turns of their dynamic encirclement.
Women standing by were amazed at the boy's agile performance and began clapping.
But a man standing by did not approve of what was happening. "Stop it!" he shouted, grabbing the woman's son out, "You are turning him into a girl. Boys don't play that game."
The young mother, astonished, stepped out of her entanglement, grabbed her son from the man, and with the fierceness of a lioness she admonished the man. "You don't get to determine who or what he is. Only he does. And I, his mother, own the privilege of training him."
"What can he learn from skipping with women?" the man questioned.
"Balance. Focus. Rhythm. Three essentials you are proving yourself to be miserably in lack of. Don't ever drag my son into your ignorance again. You are out of bounds."
Just then the boy's father coming home from work, full of excitement, and unaware of the tussle and the argument, ran in loudly, saying, "Get those ropes swinging, ya'all; let me show you the dance in my feet and the bees in my sweet." He jumped in. Then his wife jumped in beside. And the father said, "Want to come in, son?" And was utterly surprised the boy did not hesitate, and was gobsmacked that his son could Double Dutch. "That's my boy," he said. "My boy!"
His banner over me is love.
---
---
---
---
You are altogether beautiful, my love;


    there is no flaw in you.
King Solomon
---
---
---
You are a garden fountain, a well of flowing water.
We've sampled the circle from well known sides, the side of wonder (our heart: euphoria, a magnificent expanse, la-la-land), the side of reality (our head: seclusion, a wilderness, trapped, solid ground), and discovered from either sample broad varieties of a circle's yin and yang. But are there more sides to a circle? Are there other ports of entry, ways of seamlessly going in and out without being entangled? Is each of us inevitably umbelically tied to one kind of circle or another? Is there such a thing, ulltimately, as existence on the outside of a circle?
We are exploring safe successful in-and-outs of multi-portal circles.
---
Balance - Focus - Rhythm
Reality is what you make of it.
Ostensibly, everyone we meet is going through a challenge or is about to face one. And sometimes many of us (if not all of us) are often unsure of how we'll get through. Some of us might even be brave enough not to pretend we know exactly how. Maybe a few (I don't know how many) are smart enough to recognize that such challenges rarely (if ever) resolve themselves on their own.
There is a high probability, too, that each of us has an inner life and an outer life, each of which is manageable on a level somewhere along a scale from magnificent to miserable.
I am presuming, like me, that some of us want to get better at managing our lives, and that perhaps we ought to be more mindful of each other, considering that others we encounter are probably working through some challenge or crucial crisis while they are encountering us.
Easier said than done, I am realiziing! And nigh impossible to accomplish without awarenes and the necessary tools.
Our time-warp transporter's final Inside The Circle setting is timed to release us into a certain garden precisely at a moment of criss-cross crises. Mathew 26, Mark 14, Luke 22, and John 13, each shared this moment with the rest of the world. Perhaps, we'll see how each person in this garden is handling his or her internal and external challenges.
Shhh!
Satan entered Judas.

Wow!

Jesus had just finished sharing many awesome things - spoken words, life-giving words, words as real as living breaths.

Then Jesus went out with His disciples across the Kidron Valley, where they entered a garden. 

Now Judas also knew this place, because Jesus had often met there with His disciples. So Judas brought a band of soldiers and officers from the chief priests and Pharisees. They arrived at the garden carrying lanterns, torches, and weapons. 

Jesus, knowing all that was coming upon Him, stepped forward and asked them, "Whom are you seeking?"

"Jesus of Nazareth," they answered.

Jesus said, "I am He."

And Judas, His betrayer, was standing there with them. When Jesus said, "I am He," they drew back and fell to the ground. 

So Jesus asked them again, "Whom are you seeking?"

"Jesus of Nazareth," they answered. 

"I told you that I am He," Jesus replied. "So if you are looking for Me, let these men go." This was to fulfill the word He had spoken: "I have not lost one of those You have given Me."

They stepped forward, seized Jesus, and arrested Him. 

At that, Peter drew his sword and cut off the ear of the high priest's servant.

"Put your sword back in its place," Jesus said to him. "For all who draw the sword will die by the sword."
What did you see?
Share your experience.
"I am the door. If anyone enters through Me, that one will be saved and will go in and out and find pasture.   The thief does not come, except to steal and kill and destroy. I came that they may have life, and that they may have it more abundantly." Jesus, Son of Man, Prince of Glory, Redeemer.
Masterpiece

a work of outstanding artistry, skill, or workmanship.

tour de force

Who made the mountains? Who made the trees? Who made the rivers flow to the sea? Who sends the rain when the earth is dry? Who made the flowers to bloom in the spring? Who made the song for the robins to sing? Who hung the moon in the starry sky? Yes, all that and way much more! Our mind. Our body. Our spirit. Our soul.
---
---
How flexible is your circle?
---
---
Come, let us all be friends for once, 
Let us make life easy on us, 
Let us be lovers and loved ones,
The earth shall be left to no one.
Yunus Emre
---
"It is not our experience that makes our lives, it is what we do with it."
To dream the impossible dream
To fight the unbeatable foe
To bear with unbearable sorrow
To run where the brave dare not go
To right the unrightable wrong
To love pure and chaste from afar
To try when your arms are too weary
To reach the unreachable star
This is my quest
To follow that star
No matter how hopeless
No matter how far
To fight for the right
Without question or pause
To be willing to march into Hell
For a heavenly cause
And I know if I'll only be true 
To this glorious quest
That my heart will lie peaceful and calm
When I'm laid to my rest
And the world will be better for this
That one man, scorned and covered with scars
Still strove with his last ounce of courage
To reach the unreachable star
You raise me up to more than I can be.
Being fully functional and wholly human!
Exiting The Circle
Has any of our circles got us tied in knots? Are we in any way entangled? It's probably way beyond time to exit such circles. How now about going Double Dutch?
It is a place where one is allowed to be, encouraged to be, inspired to be, enhanced with every bit of flexibility (balance, focus and rhythm) that is in one's being to be.
Yes! Yes! Yes!
Exit the circle.
Now some folks look back with excitement. Some folks look back with regret. Some folks look back and find there nothing much to draw from.
True, looking back is dangerous to moving forward: one can bump into all sorts of mess. Faces get slammed into brick walls. Noses crack. Stitches required. Blood everywhere.
But not always!
There are different kinds of looking back. One ought NEVER to let metaphorical truths trap one into literal falsehoods. History matters. That's what the old testament reminds us. Legacy stories matter. That's what the bible reminds us. We get to discover what our forefathers and foremothers did. We get to see how God moved there and then.
How much better then, with such factual knowings, isn't it, to experience God's move in the now step, to feel our present moves atop our foreparents' shoulders, to climb those heights our ancestors dreamed? Oooh-whee. I quite fancy double dutch now, yes, the circle that lets us in and out, and lets us share in the making of it and the shaping of it and the changing of it and the moving along with it! We can select from euphoria. We can select from la-la-land. We can select from solitude. We can stand on solid ground. We can select from yins and yangs and create new amalgams, and not let murderers and scammers and destroyers and thieves distract us into false dichotamies and relentless stupid arguments and ponderings about possible incapacities. We can be what God dreamed us to be - then did!
Ooooh-wee-wee!
Goosebumps!
I can't say about you, but I believe and know that is what God wants of me. That's why we are now heading to the mountain - to the lean side of the mountain.
Yes! Oh, yes! Yes, yes, yes! It's going to be organic!
Are you familiar with that children's nursery rhyme, Ring-a-ring O' roses?
Well aren't you lucky! It goes kinda-sorta like this, depending upon the location and era in which you grew up or encountered it.
Ring-a-ring o' roses,
A pocket full of posies,
A-tishoo! A-tishoo!
We all fall down

Cows in the meadows
Eating buttercups
A-tishoo! A-tishoo!
We all jump up.
Do you remember it?
Me too! But I hadn't a clue what it meant or why everyone was doing it! Everybody just seemed to have so much fun falling down! Then getting up and brushing off! Then falling down again! Yeah! I kinda was partial to the skipping around and around and around and the singing along - shhhhh - don't tell anyone I said this! I much preferred looking on! Except when the hand I sooooo wanted to hold was in the center of the ring or holding mine on the circle of the ring! Dear me! Me-thinks I said too much.
Then we became teenagers and played it all over again. M-hm!
Now I am all grown up!
Oh, Dear Lord! Thank you for loving us. Life is beautiful. And sometimes confusing. And so very peculiar. And despite all I have learned ever since, black plague and all, I am still not sure what that nursery rhyme is all about. I know this, though: now that we have explored the circle as is and as known, we have exited the circle - praise God - and are on our way to the leanside of the mountain.
Here is my new sing-along. 'He's the lily of the valley, the bright and morning star; he's the fairest of ten thousand to my soul.' I am always smiling when we are singing it. M-hm! I think we should be holding hands around in a circle and hugging and skipping. Oh, that was camp!
What about you?
Share your story! Let's have a crack of a laugh on your account. No?
---
---
Here is a parable!
The Boy Who Went Swimming

A boy was swimming in a river and went so far out that he was in danger of drowning. Fortunately, he saw a man walking by and yelled to him with all his might. Instead of rushing to his aid, however, the man began to lecture the boy for being so foolhardy and swimming in deep water. Finally, the boy was forced to cry out, "Please, sir, save your sermon for later, and save me now."
"I give them eternal life. They shall never perish, nor shall anyone snatch them from My hand. My Father, who has given them to Me, is greater than all. No one is able to snatch them from My Father's hand. My Father and I are one." All things are possible. Start with what is just outside your comfort zone. Believe. Act upon it. Step outside and breathe.
---
---
"Knowledge that takes you not beyond yourself is far worse than ignorance." Elif Shafak.
---
---
---
---
strong - brave - capable - valued - gifted - possessed of joy, hope, peace and love - treasured - entrusted - loved - courageous
---
Is the world better I am in it?
---
---
---
May our light shine on sprinkled seeds along The Journey.
"Live Your Life - Live it well. You are worth it."