Life Strategy # 12: "Do as You would have Done to You"
Phenomenal life-affirming, life-thriving, life-uplifting strategies are being delivered by Our Lord Jesus on the lean side of the mountain. It's a new life.
Action Plan: Be deliberate with your actions. Every move, however easy or hard, spontaneous or contemplated, initiated or responsive, is that much more palatable and productive when executed in accordance with one's guiding principle than when it is not. May our actions be at one with our will and at peace with our soul. Jesus gets personal with me again, whispering gems, detailing the penetrable nature of a guiding principle, as if it were a needle bearing a tailor's thread through fine fabric. (What about you?) Have you a guiding principle that serves you well? Is it compatible with your values, beliefs, drives and intentions? How, where and when does this guiding principle inform your actions?
Rejoice! Be Glad!
We are accompanied.
Many have gone before us.

---
Welcome to my 'inter-personal' share!
Read Critically
Speak Clearly
Write Consciously
Live Your Truth
One of the many beautifying effects of shared experiences and sharing experiences - asking, seeking, knocking - beyond being informed or motivated or empowered, is the way these redesign one's thinking and reshape one's growth patterns, I have found. Can you relate to this? What have you found?
I am wondering if without a guiding principle ready responsiveness to shared and sharing experiences would leave one vulnerable, whereas with a guiding principle these experiences would prove invaluable, while an absence of shared and sharing experiences would render one increasingly more brittle. What do you think? Share.
For a few years now I have placed those four opening directives - "Read critically. Speak clearly. Write consciously. Live your truth." - in places where they can catch my eye, seep into my soul, and stay on my mind. One of those places is above this desk in this most used of my writing spaces.
I remember how corny it felt the first time I scribbled something and stuck it on my bedroom wall, and said to myself, "Remember that!" So corny. So unoriginal. So worth it.
But in this new space of mine, which is far from being new anymore, the first scribble that got tacked into view was this gem below. The Enforcer! That's what I call it-him-her. The Enforcer!
Write something worth reading.

OR

Do something worth reading about.
Oh, the stories I can tell about what the enforcer has done to me since. But I must back off. I am not a desk slammer. I imagine if I were, my furniture costs would skyrocket.
Yes, The Enforcer!
Over time, he has built up a re-enforcing platoon parading about my writing and recording spaces, like soldiers on strict commission.
There is the red angel perfectly positioned to tap my shoulder - and is not reticent doing so, with bayonet unsheathed!
| | | |
| --- | --- | --- |
| | Is there any benefit in doing what you are doing this very second? | |
We've had a few arguments. I don't recall winning any. I must needs work on my debating skills. Maybe the art of persuasion! Maybe my communication skills. Ooops! Just got another tap! Bye.
Since you are here, let me introduce you to the twins, Loud, and Clear! Those are their official names. I have a couple of nick-names for each of them, which are privileged secrets. However, I can say I've heard them referred to as the Bung-Navel twins. Don't ask. I won't tell.
Loud

If you were to die now, is this what you want to be doing?
Clear

Is it OK that this is the last thing you are doing on earth?
They are all scribbled across my Thinker's Wall doing their utmost to keep me in line, I think. They ought to know, full well, my line-vision gene is inoperable, intentionally, though, not wickedly, in this world of discovery. And I definitely don't respond nicely, predictably, or coweringly to threats. These reason with me. And I like that. Ask the Divine. Seek. Knock. It's worth it.
This brings me back to four directives with whom I share a sweet romance. Read critically. Speak clearly. Write consciously. Live your truth. They love me. I love them. We go to bed together. We wake up together. We seek harmony. We ride the same limousine. Well! Sort of.
And I am noticing something spectacular - I think! The Enforcer, the red-angel and The Twins are doing less and less of keeping me in line, more and more of guarding and protecting my interests. And I am impressed. I think it is the limousine. Red carpet too. Gems and chandeliers. Finger foods. Designer sweets. Could be! Well! Sort of. Neverthless, I've got to do something about this carpet. "Leonidas!" That's the name of the game-changer on my closet door post. M-hm! Nope. You'll have to guess. No cheating.
For these many years I haven't counted how many forums, posts, social media, text messages, etc., via which I have shared this presentation by Clint. It is worth another encore. Besides, I need a reminder.
So we've got a vision - our dream, our purpose, our divine plan, our value - well defined or being refined. So we've defined a strategy to make this dream a reality, to bring our vision to life, to achieve our mission, to fully actualize what we are about, to deliver this value - our contribution to the world.
So we've set ourselves challenging goals that would sustain our growth and tactical moves that should push us through, and now it seems it is time to cross the threshold, to step out into the world, and to get it all done.
We've come face to face with that inescapable reality - people! Who-ah! New people. Other people. Known people. Too well-known people. Strangers. And you are beginning to discover that all the motivation of the world ain't got nothing on skill and drive and the work - the real work - necessary. So, what is our guiding principle - that needle that facilitates us running our thread through the fabric - creating something new; mending something torn; adding buttons; securing button holes; embossing our creation with heart and soul and voice; allowing our work, our effort, our contribution, our solution, to be the sound of our voice, the echoes of our heart, the essence of a soul? How about adopting this one: do as you would have done to you!
I have seen it perform miracles. I've seen it do wonders. And I wonder - I really do - if that is a solid part of the answer. Perhaps not, but it sure is worth checking out as we continue our ride along The High Achiever's Journey. (Click to Check it out). Shout. I see gems sprinkled across Beautiful. You are awesome. Are you enjoying this 4th dimension of love: do what you love; love what you do? Do you exercise it under the guiding principle: do as you would have done to you? It changes the landscape completely. Share.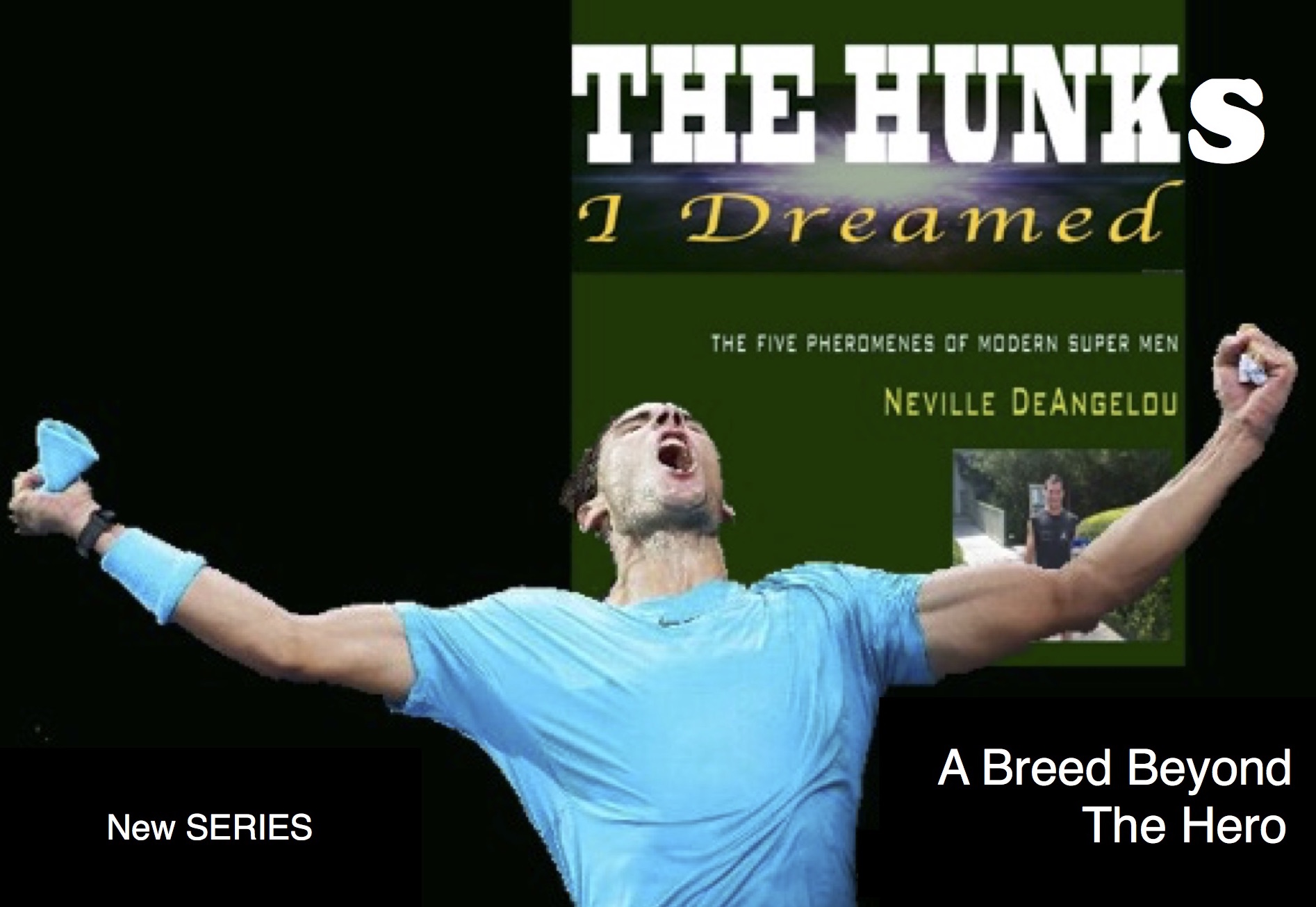 Two roads diverged in a yellow wood,
And sorry I could not travel both
And be one traveler, long I stood
And looked down one as far as I could
To where it bent in the undergrowth;

Then took the other, as just as fair,
And having perhaps the better claim,
Because it was grassy and wanted wear;
Though as for that the passing there
Had worn them really about the same,

And both that morning equally lay
In leaves no step had trodden black.
Oh, I kept the first for another day!
Yet knowing how way leads on to way,
I doubted if I should ever come back.

I shall be telling this with a sigh
Somewhere ages and ages hence:
Two roads diverged in a wood, and I—
I took the one less traveled by,
And that has made all the difference. _ Robert Frost
---
Take time (if need be) to discover, hone, and use your gifts. You'll find useful steps (discovery process, action plans) in Riding Moby Dick. Just Click!
---
My child, if a street sweeper you must be, sweep like only you could.
Let it be said, "Here is a sweeper that changed my world."

---
GLO-REY!
---
---
"I give them eternal life. They shall never perish, nor shall anyone snatch them from My hand. My Father, who has given them to Me, is greater than all. No one is able to snatch them from My Father's hand. My Father and I are one." All things are possible. Start with what is just outside your comfort zone. Believe. Act upon it. Step outside and breathe.
---
---
WORD TO THE WISE: Of what worth is being if it does nothing or seeks to destroy the worth of other beings? Do you find 'do as you would have done to you' to be a worthwhile or transforming principle?
If it is true that actions speak louder than words, would that our actions be worth every effort put into it. We are surrounded by super examples.
Throughout our journey we shared the progression of this young man who decided to do something about the mess in our oceans. I am excited to share another update.
If you believe, you'll find a way; if you don't, excuses are waiting.
---
---
---
STAY BIG as You GRAPPLE or GRIP these!
STAY BIG Topics for Group DISCUSSION or Personal Reflection
A.
How do you go about seeking and knocking rather than jiust asking?
B.
And the beat goes on!!!
---
---
---
"Knowledge that takes you not beyond yourself is far worse than ignorance." Elif Shafak.