Beyond The Hero


I had climbed the Kasbah that first night, intending to watch those twinkling stars. The three-quarter moon was up toward my right, shining like a silver bowl tipped above the ocean as if it were pouring some secret potion into the swirling waters, an invisible potion to busy eyes. If only for one hour, or two, I would have simply steadied my eyes to gaze upon those thousands of stars and that silver moon to reflect upon my journey, but I fell asleep! I fell asleep atop the Kasbah beneath those stars. And I dreamed. Then my dream came true.

Yes, my dream came true.

I told my dream to a few and they came running to me when they saw it coming true, and I laughed at the sight of my dream alive.

I have since taken beautiful rides along the Great Roads to share how this dream came to be, for I am none to shy to tell it. It is too cool a thing to keep quiet.
The RyoMale - His Challenge
---
The RyoMale is grounded - rooted in his authentic nature. He has taken the hero's journey. He has mastered the hero's way. He has climbed to the top of his Kasbah, and must now reach for the vision - a New Vision.
---
Without a vision the people perish!
Vision is an experience!
It is not intention.

It is not a wish.

It is not thought.

It is an experience that is as real and tangible as touch. You feel it.

It is a a repeatable experience that exists in three-dimensional space.

NB: Without clear vision one will flounder through a haze in the dark, if one ventures out at all.
---
The awesome challenge is to CAPTURE that new vision, to be able to picture it, replicate it, draw it, represent it in all of its sparkling detail, to not allow it to be intruded upon nor blurred nor washed out nor disfigured.
That is the CHALLENGE of the RyoMale.
This is an awesome challenge.
He must capture it
Then KEEP IT
VISIBLE
Have you captured your vision?
Have you rendered it visible? Do you know how? Can you keep it?
Can you touch it, feel it, taste it, smell it? (Reference SVEN: The High Achiever's Journey.) This is vitally important.
---
---
| | | | |
| --- | --- | --- | --- |
| CHALLENGE | CAUSE | CONFIDENCE | DIVIDENDS |
Sven: The High Achiever's Journey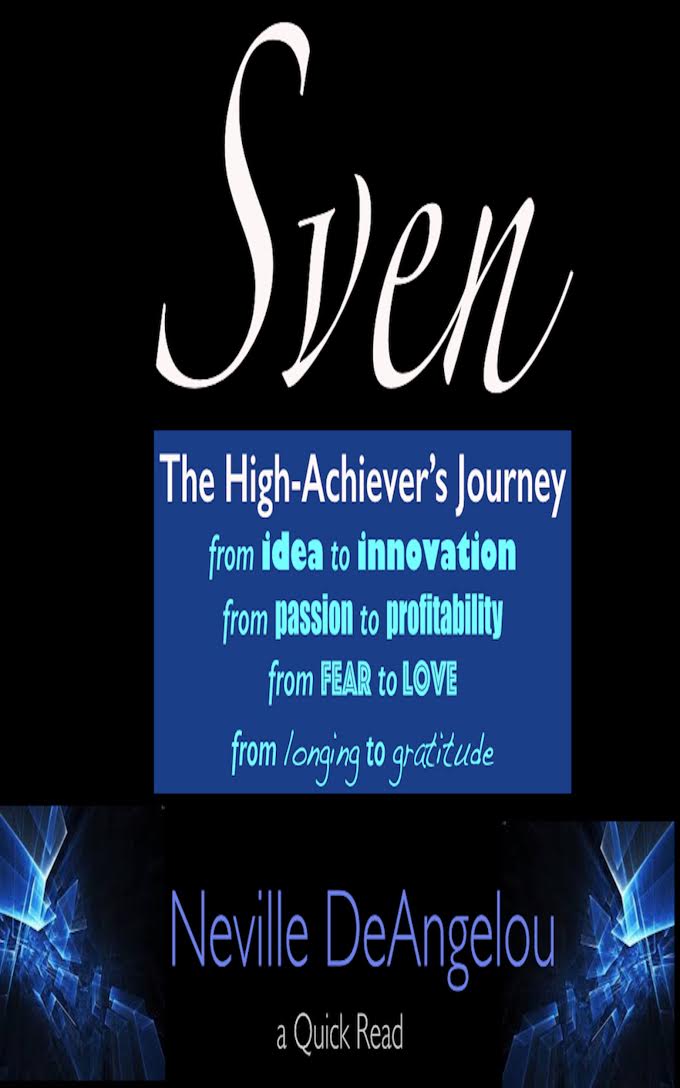 ---
| | |
| --- | --- |
| CAPTURE YOUR NEW VISION | TASTE & SEE THAT IT IS GOOD |
The Journey - Your Voice Illuminated - Our Global Digital Radio Show & Podcast. We stop at exotic places, meet fascinating folks with intriguing stories and novel solutions to some of life's tricky problems. We play a few fun games too, and track remarkable characters of three classics:

ILICET - A Time To Begin Again (True Story)

SBL Series: 2:26 AM, The Gathering (Matchbox Mystery) and

Flight Of The Fused Monkeys (5-Star Series). Life is beautiful and full of surprises. Breathe! Deeply. Enjoy top dramatic, inspirational, mystery, scifi, and true stories from along The Journey. Live. Love. Laugh. Look. Listen. Learn. Lead.
| | | | |
| --- | --- | --- | --- |
| About | Events Calendar | Social Connections | Community Involvement |
PRG - Prescott, Ritch & George - Mary Norma Digital Media Network Copyright 2010 - 2020