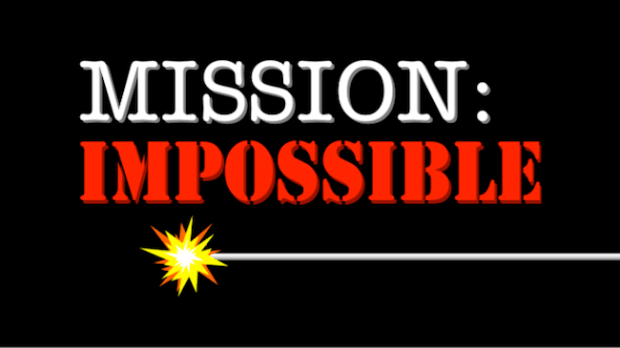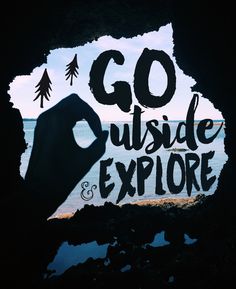 ---
. . .
It always seems impossible until it is done.
. . .
---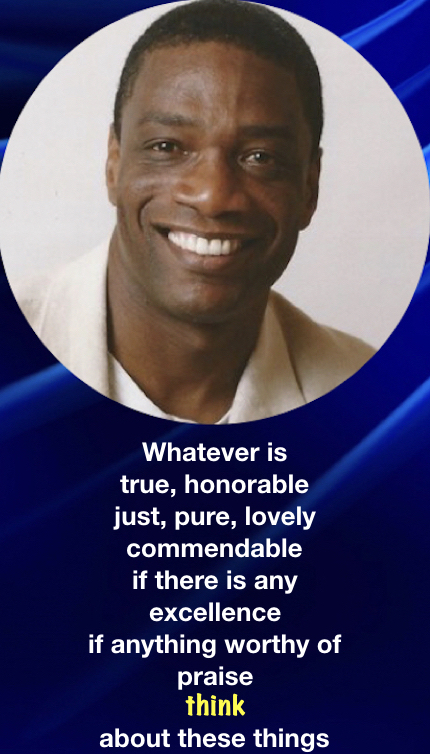 . . . .
You would be on point thinking, 
as much as you have the deepest abiding respect for the courage, character and conviction of an icon who assailed insurmountable odds to place an enduring mark on this universe, that icon is not you.
You are different.
Your journey is different.
Your space is different.
Your time is different.
Your odds will never be the same as anyone else's even if both of you are bent on the same achievement.
---
living water
---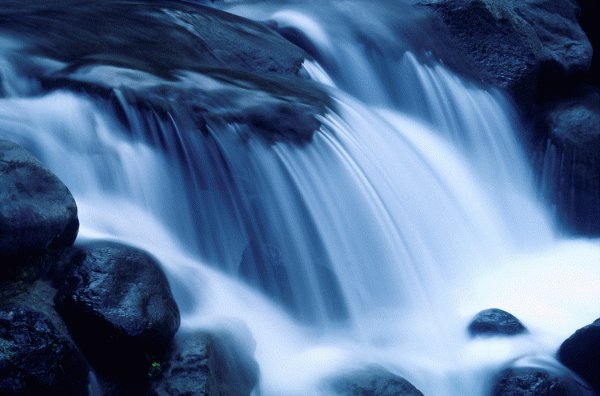 ---
I am made in the image of God, not your image of God.
---
Pastoral Quotes
Generosity Is For Everyone
Ask yourself these questions.
How much of my resources I spend on myself and how much do I spend benefitting others?
How much time of my waking hours do I spend on me rather than on someone else?
I hope you'll take time this month to take an inventory of your time and your resources and how they are being used.
---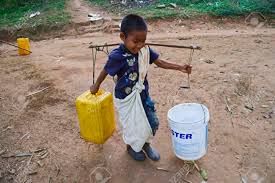 That is a cool thing shared.
---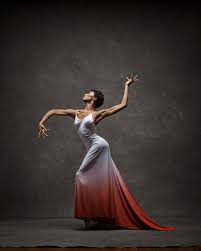 Out beyond ideas of right doing and wrong doing there is a field. I'll meet you there.
When the soul lies down in that grass, the world is too full to talk about.
---
---

SEASON 4
SERIES 2
---
---
---
Let your light shine.
---
Awesome Threesome + Some
. . . sandwich course . . .
---
You are confident your brilliant idea will make gazillions, change the world to an absolute wonder, and create the legacy you dream of, then - oops - it is up to YOU to get it done. Your journey begins! Are you built for those odds?

Welcome to 'how they beat the odds - every time,' Episode 4, curated by your host Neville DeAngelou. We are exploring some of the world's most incredible events, achievements, individuals, schemes, and stories for actionable discoveries to test if we also can beat those odds.
optimism: confidence in the best possible outcome. hopefulness, cheerfulness, buoyancy, sanguiness, positive attitude,


Who-ah.
Along our remarkable journey of life and learning on Mission Impossible we share what we find. We challenge ourselves (and you) toward the reaches of our highest ideals: to be our best, do our utmost, achieve our finest wherever necessary and practicable redesigning the contours of possibility, reshaping human capability. Join our posse. Share your finding. We welcome your perspective. What we found this session: the first round of obstacles (compensatory to the significance of the goal) severely tests the integrity of the dreamer's intention to persevere. Statistically, 70% abandon their dream at that hurdle broken, exhausted or frustrated. In the light of our discourse some call that puppy love. Pure Infatuation. The remainder will face what we'd like to call the sandwich challenge. Let's explore those outcomes.
---
---
---
---
---
how do we overcome challenge

s
- principal metric of success -
much bigger than self
---
---
---
Revelation + Mystery. Life is the story of love through all of its inclinations. Puppy love. Papi love. Forbidden love. Family love. Falling in love. Romantic love. Being in love. Falling apart. Breaking up. Making out. Making up. Lusts. Fantasies. Jealousies. Passions. Power. Unrequited love. Unfailing love. Sacrifice. Suffering. Forgiveness. Redemption. Love, with all of its pursuits, machinations and rivalries, is the adventure, drama, exploration, discovery and mystery of life. "Love is the driving force behind everything that we do." Lisa Lucas. Love is the prize. That is why we dream. Love is the secret. That is how we succeed. Love is the price. That is our universal currency. Love is our oxygen. That is what we need. Life is the story of love through all of its dimensions. Unconditionally. After all, if there is but only one thing in the world that amounts to anything, that lasts, worth working for, worth fighting for - worth dying for, what might that be? (Don't Scream)

ongoing innovation through a growth-mindset
Sowing Seeds. "I am just putting the stories out there. You never know what ground it falls on. Some is 'no' ground. And some is 'later' ground. Some take a really-really-really long time to germinate. And some is 'WOW' that impacted me and I am making a change NOW." _Scott Harrison
The Falconer & The Partridge. A falconer caught a pratridge in his net, and the bird cried out in sorrow, "Let me go, good falconer, and I promise you that I will serve you as a decoy and attract other partridges into your net." No, the man said, I might have done something else with you, but now I'm definitely not going to spare you. Whoever is ready to betray his friends just to save himself deserves a punishment worse than death. (Aesop) (See RMD)
Masterpiece

a work of outstanding artistry, skill, or workmanship.

tour de force

The Pig and The Sheep. A young pig, hoping to avoid the slaughter house, set up quarters in a fold of sheep. One day the shepherd grabbed hold of him, and he squeaked and struggled with all his might to get away. The sheep reproached him for making such a commotion and said, "The master often grabs hold of us, and you don't see us crying." That's true, replied the pig, but our situation is not the same. He catches you for your wool. He's after me for the frying. (Aesop) (See RMD).
An epiphany!
The owner of your metrics is in control of the measure of your success. Knowing that, we wanted to hear from a group of millenials who inspire us what their primary measure of success is: is it what they achieve or who they become? We wanted to know, as well, what were their pivotal steps along their extraordinary journey. What keeps them going? Ta-dahhh! The commonality in their response is what we've dubbed Awesome Threesome + Some. What about you? What have you found? How are you pressing through your pesky odds? Do Share.
---
---
---
Come, let us all be friends for once, 
Let us make life easy on us, 
Let us be lovers and loved ones,
The earth shall be left to no one.
Yunus Emre
An Untidy Courtship
falling in love all over again
What is the primary measure of your success? To a person, the response was, who I've become - that I am now better than I was when I began. We pressed further. They do measure achievement. It is essential in the assessment of their progress. The former is a qualitative measure; a measure of value; their contribution to meaning. The latter is a quantitative measure; a measure of variance, an assessment of their comparative contribution to mission.
It is instructive to discover that they learn as they go. They grow along the journey. They dispel any notion that they enter the mission fully knowledgable and equipped and that achievement is merely the result of an expeditious exercise of that knowledge and capability. Rather, it is by their judicious application of what is being learned along their journey that they are succeeding. They do not see themselves (colloquially speaking) as better than, rather, better for, having journeyed. Their journey is ongoing.
Was their anyhting unique and different (or quite individual) about each person within this group of achievers that may instruct us? Yes!
| | |
| --- | --- |
| approach to challenges | personalization of habits & routines |
| how they learn from others, situations and outcomes | the qualitative make-up of enhancing relationships |
---
Take these in.
What do you think?
---
Hold onto your knickerbocker-thingies, it is about to get hot in here.
Was their anything emphatically similar (and noteworthy) about this group of achievers implementing their vision that may instruct us? Yes!
| | |
| --- | --- |
| it's a romance | it's a three-some |
| it's a love affair | it's a marriage |
winners find joy in the process - winners embrace the whole package
As you no doubt know by now, I am following the Great American Read. And wouldn't you know it, right on target, this week's apportions are all about love and loving - every which way from Sunday, by my measure of it. As before, I wanted to see if those revelations cast any bright light on these pursuits: that is, the realization of a vision - no matter what that vision is. In particular, let us examine how well the choices and peculiar experiences of the world's best loved fictional lovers match up to the manner in which our statistical thirty-percent of dreamers facing the sandwich challenge are shuffled by their pesky odds and actions into the outcome buckets of winners, losers, swingers and snoozers.
So here we go.
Ooops! "The course of true love never did run smooth." Shakespeare. Love is wild. And beautiful. And unforgettable. "Love is the driving force behind everything that we do."  Lisa Lucas.
Helen Fischer's revelatory research on the brain in love (see Love and Romance) is a backdrop to our exercise. She points out activity in the VTA (ventral tegmental area) - the brain's reward system - a dopamine producing factory, as it were, which sprays its natural addictive stimulant into many brain regions whilst we are romantically in love. It is the very region associated with intense wanting, intense motivation, intense focus and intense craving.
"Around the world people love," she explains. "They sing for love. They dance for love. They compose poems and stories about love. They tell myths and legends about love. They pine for love. They live for love. They kill for love. And they die for love."
Sandwich Challenge Exercise
For this exercise we are presenting a few of the world's most famous characters pursuing love in one or other of love's dimensions. See if you can assess from their trials, triumphs and tragedies which of the four indicated '30%' outcomes matched theirs. If you are unfamiliar with the character place yourself in their sumarized scenarios and determine which of the four outcomes you perceieve would crown your pursuit.
The Great Gatsby

F. Scott Fitzgerald

Daisy

Gatsby

Nick moves from the midwest and is swept up in the life of parties and romance in the picture perfect world of wealth in long island in the early 1920's.

(nostalgia, youth, money, fake it till you make it)
Gatsby believed in the green light, the orgastic future that year by year recedes before us. It eluded us then, but that's no matter - tomorrow we will run faster, stretch out our arms farther . . .And one fine morning --- So we beat on, boats against the current, borne back ceaselessly into the past.
Little Women

Louisa May Alcott

Beth

Jo

The adventures of tighly knit sisters as they come of age in New England around the time of the civil war. The story centers around the second oldest sister Jo who dreams of becoming a writer.

strength and vulnerability - respect - loyalty - harmony
Beth's voice gave way, and clinging to her sister, she cried so desparingly that Jo was frightened.
"Where is it? Shall I call mother?"
"No. No, don't call her. Don't tell her. I shall be better soon. Lie down here and hold my hand. I'll be quiet and go to sleep. Indeed, I will.
Jo obeyed, but as her hand went softly to and fro across Beth's hot forehead and wet eyelids, her heart was very full, and she longed to speak.
Pride & Prejudice

Jane Austen

Elizabeth

Darcy

Elizabeth Bennett has four sisters and a mother who is obsessed with marrying them all off, but strong willed, sharp-tounged Elizabeth wants love on her own terms and ends up facing off against the filthy rich and handsome Mr Darcy.

smart - self-aware - confidence - virtuous
Mr. Darcy soon drew the attention of the room by his fine, tall person, handsome features, noble mien; and the report which was in gneral circulation within five minutes after his entrance, of his having ten thousand a-year. The gentlemen pronounced him to be a fine figure of a man, the ladies declared he was much handsomer than Mr. Bingley, and he was looked at with great admiration for about half the evening, till his manners gave a disgust which turned the tide of his popularity . . .
The Notebook

Nicholas Sparks

Noah

Allie

The story of love between Noah and Allie. She can move away; he loves her. They cannot talk for years; he loves her. She can get engaged to another guy; he loves her. Even when she doesn't remember him, he loves her.

loved no matter what
I love you, Allie. I am who I am because of you. You are every reason, every hope, and every dream I've ever had, and no matter what happens to us in the future, every day we are together is the greatest day of my life. I will always be yours.
Having completed the exercise, how would you adjust your pursuit? What would you do differently in order to satisfactorily realize your vision? Who is your favorite famous love character? Do you identify your relationship to your mission as a love relationship - a romance? Does your pursuit bring you joy?
What percentage of dreamers, statistically, satisfactorily realize their dreams?

11.1%
13.2%
17.3%
23%
Indeterminate
None of the above
- Riding Moby Dick
CONSTELLATION
See how yours compare with pivotal moments summarized below. We learn a number of things from iconic journerys through which the seeker beats the odds. Be it a biblical journey, a spiritual journey, a literary journey, a fairytale; the odds-beater, the one who has accepted the challenge, whether he or she chose to or had to, four essentials characterize their triumphant stories.
a defiant belief

a clarion call

a determined drive

a defining epiphany
Inspired achievers identify with these very moments. When embarking upon the journey towards one's vision, they recommend a) starting early, for there will never be enough time or money or moment of perfection in which it will turn out best to start - now is always the best time; b) proceeding step by step towards the vision, c) learning as we go, for nothing prepares as much as getting it done, d) staying away from negativity, negative influences complaining about the unrealistic nature of the vision - there will always be critics, and e) considering one's authentic pursuit a privilege, our party - enjoy the process. 'Don't Scream' (The Inescapable Truth About Legacy).
Generosity is giving more than you can, and pride is taking less than you need.

Khalil Gibran
---
---
Our deepest fear is not that we are inadequate. 
Our deepest fear is that we are powerful beyond measure. 
It is our light, not our darkness
That most frightens us. 

We ask ourselves
Who am I to be brilliant, gorgeous, talented, fabulous?
Actually, who are you not to be? 
You are a child of God. 

Your playing small 
Does not serve the world. 
There's nothing enlightened about shrinking 
So that other people won't feel insecure around you.

We are all meant to shine, 
As children do. 
We were born to make manifest 
The glory of God that is within us. 

It's not just in some of us; 
It's in everyone.

And as we let our own light shine, 
We unconsciously give other people permission to do the same. 
As we're liberated from our own fear, 
Our presence automatically liberates others.

- Marianne Williamson
I am that I am - the strength of my future.
| | |
| --- | --- |
| rumble with vulnerability | 'braving' trust |
| live with values | learn to rise |
Share. Laugh. Live. Love. Look. Listen. Learn. Be awesome. Create a powerful story. You are not alone.
---
---
---
---
So, are you an odds-beater?
Not sure? What do you love?
Discovery: Odds-beaters have a romantic relationship with their mission; they are in love with their vision. Odds-beaters grow into the fullness and brilliance of their dream.
Action Plan: Make the next best step. Learn as you go. (REMEMBER WHY YOU STARTED IN THE FIRST PLACE - UPDATE YOUR UNDERSTANDING & BELIEFS ALONG THE WAY. ENJOY THE PROCESS.) No one else is wearing your journeying shoes right now. Every experience is YOUR lesson - embrace it. Don't be distracted by negativity or disrupting influences. (How about you?) How are you making it?
Breathe.
We are accompanied.
Balance - Focus - Rhythm

---
Sandwich Meat
"Everything you need to know you learn along the journey." _ Riding Moby Dick

Driving towards an authentic vision is a three-way love affair; if you want to succeed you have to love and be an instrumental part of your dynamic sandwich: the vision, the mission and you; each party to the entire three-some has individual romantic needs. We are often told to do what we love and love what we do. This is essential, but it goes even deeper. You have to be in love with the process. This does not mean you have to adopt a failing process or someone else's process then force yourself to fall in love with it. You are unique. It may well mean you have to create the process that is in sympatico with you and your dream. This is a reason why so many successful achievers are creators, innovators, inventors, and change-makers. It is a love affair - a three-way love affair. It is a marriage. It is a romance - with all that that entails. I repeat - all that that entails. They are effective leaders of their own mission. They dare to do what the marriage requires for its fruitfulness.
What does it take to lead your own mission?
What does it require to have a successful marriage?
Let's get a couple of perspectives. See what you think. Share.
Dare to lead in this era - your era. Check this out - Become the best version of you!
Every new era is marked by a challenge that reveals the true nature of its character, its soul, its heart, our very being; a challenge so pervasive, so corrosive, so corrupting, it indulges our need for respite; a challenge that demands a new breed - A Breed Beyond The Hero.
We interviewed a number of people who report long enjoyable marriages. Let's examine the Zada Secrets to a Long-lasting Healthy Relationship to see if we can glean anything for our private journeys.
Whatever your innovation - creation - change - delight - idea - action - if you are not deeply in love with the pursuit, the odds against you increase. What is your vision? Share.
Press Toward a High Mark - Believe
---
---
---
---
strong - brave - capable - valued - gifted - possessed of joy, hope, peace and love - treasured - entrusted - loved - courageous
---
---
---
---
May our light shine on sprinkled seeds along The Journey.
"Live Your Life - Live it well. You are worth it."